Pocket Storage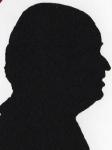 Be it called pen drive, smart drive or a range of other names a USB stick is a huge advance on a floppy drive in both of the sizes, smaller dimensions and much larger capacity.

Verbatim Store'n'Go
With so many vanilla storage sticks about a lot of people will wonder what extra a named unit can give. While this is a storage medium in the case of this unit 1GB it also has a bootable - yes bootable - partition.
It is not normal for a USB device to be a bootable device but in a clever twist a partition on this device is seen as a CD and as such makes this bootable. In the case of the Store'n'Go it contains McAfee Mobile Anti-Virus but by using the downloads available through U3 a range of other free and pay options are available.
So assuming you have Autorun turned on the first of the units two partitions is seen by Windows as a CD-ROM and it happily installs the software contained within it. What you get is a virtual Start Menu and this resides in the system tray.
Currently other products from Skype, Winamp and Trillian are available by free download from U3. Should you use Firefox that is also available for use on Store'n'Go and this could have uses where IE is still required either by company dictate or for the ability to run certain processes.
One tool I think could help users who travel is Al Robo Forms Pass to Go - also free - as this is a tool for passwords and much more, the Store'n'Go is a device that can operate with a password so storing contacts etc can be secure and if I read the functionality of the Pass To Go software correctly synchronisation is one of it's features. With so many online and offline tasks requiring passwords, in theory anyway, you only need to remember the password for the Store'n'Go unless of course you lose it or it's stolen.
Other free software a quick look around the www.u3.com site found were two photo store and display packages as well as another coming soon. The security section lists three other free packages while the utilities section had two more. Throughout the site I found no less than fifty trial packages, a few currently have the opportunity to purchase however most are just trials.
The U3 site lists no less than ten different manufacturers of Smart Drives.
The main problem is that although it's a nice idea how many people will want to use applications without there being any trace of it's use on the PC it's used on. Yes I can see certain 'underhand' uses and no doubt U3 are hoping that others will see the 'more acceptable' uses.
As a vanilla storage solution the Verbatim Store'n'Go is fine, writing speed is not quite as fast as reading but neither are by any means slow. However the big drawback is the price around £80 for 1GB flash drive is pricey today, 512MB versions more widely available for just under £40, should the Autorun technology it contains become mainstream then it may become accepted. For now I fear it may be just a gadget users tool.
http://www.verbatim-europe.com/index/product_view.php?article_id=2754