Apple MacBook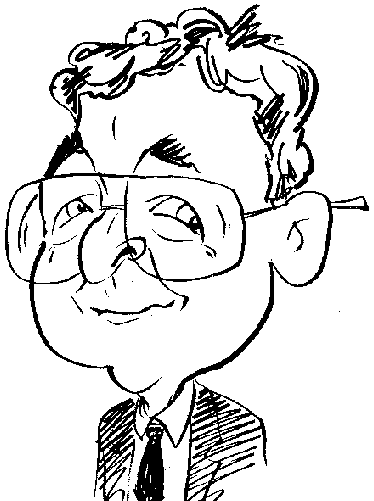 Review controls
They do say "You can't teach an old dog new tricks." Of course this is a generalisation that could not apply to you and me – or maybe it could. I decided to put it to the test with myself in the role of the "old dog".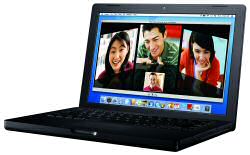 Image courtesy of Apple
Just how would an inveterate Windows user, such as myself, fare when confronted by an Apple MacBook. After all with the close link up now existing between Apple and Intel, plus the recent arrival of Apple's bootcamp software that can create a dual-boot Mac/Windows system, it is perhaps the propitious time to check out how the other half lives in the world according to Steve Jobs.
For those who remained totally encased within Bill Gates' domain, I should explain that the MacBook is the portable equivalent of a Windows laptop. One immediate difference, applying equally to portable and desktop systems, is that whereas Windows laptop systems come from many different manufacturers, with a MacBook it is a Hobson's choice of Apple or Apple.
Decked out in black and white, with the latter being used for the top-mounted Apple logo and the snap on/off power lead, the MacBook has a distinctive stylish appearance. It certainly looks smaller than the usual laptops that come my way and this impression is backed up by the unit's measurements of 320 x 225 x 24mm (W x D x H). Even with its slim appearance, Apple has managed to fit in a variety of ports and connections around the sides of the unit.
Along the left side are the power connection; gigabit Ethernet port; mini-DVI; FireWire; a couple of USB ports; audio line-in and headphone sockets; plus a security slot for your Kensington lock. An infrared receiver is located on the front while the right side houses a slot-loading optical drive. The 13.3 inch reflective display has a built-in camera and microphone positioned at the top. Powering the MacBook is a 2GHz Intel Core Duo processor with 1GB of DDR2 SDRAM memory. Internal storage is taken care of by a hard drive with 74.4GB of available space.
One of the first things you notice when firing up a MacBook, which incidentally took around 30 seconds, is the Dock which, by default, sits at the bottom of the display but can be moved to the left or right. The Dock holds icons for the various programs available on the system. With the appropriate setting turned on, any icon touched by the mouse will magnify and a tool-tip will appear. A single mouse click then launches the application. This Dock feature is far more visually appealing than the more humdrum Windows Start menu.
Launching applications was certainly quick although it must be pointed out that my tests were carried out using just the pre-installed software and no third-party software was involved. As the MacBook has strong entertainment capabilities built in, you get a small white 6-button remote control as standard, and is meant to be a portable device, I ran tests on battery life when viewing movies and listening to music.
When playing movies, the battery lasted for three hours six minutes with good video/audio quality throughout. A low battery level warning appeared on screen approximately eight minutes before shut down so giving plenty of time to make other arrangements. Switching to music playback increased battery life to almost five hours of non-stop music. Quite impressive when compared to what I have been used to with other laptops.
Overall I was impressed with the performance of the MacBook. The system does tend to get warm but nothing excessive. Performance was fine although I did notice an annoying flicker when viewing the Discovering Your Mac section of the Help file. The various bundled software items, including Front Row, iLife and my personal favourite Photo Booth, are excellent especially once I got use to having to click the left rather than right corner of a window to close it down. However the Mac OS X platform does suffer from a decided lack of the many applications that I find indispensable and numerous games I enjoy playing. I have no criticism regarding performance but would be extremely reluctant to give up the vast resource of Windows goodies currently available. Prices for the MacBook, depending upon actual specifications, start at £749.