A Home Security Camera Kit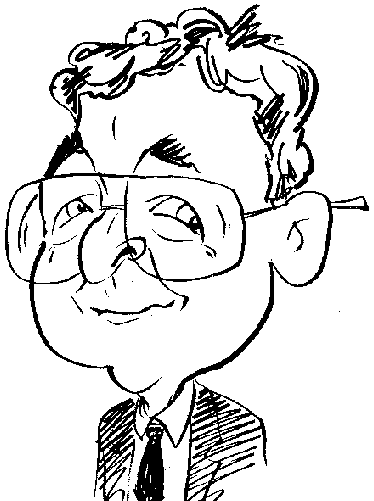 A visit to a central London hotel introduced me to a new product that promised to keep a watch on my home when I was away.

click image to enlarge
Better known for its home networking, storage and media products, NETGEAR has now entered the arena of home security with the release of the Arlo™ Smart Home Security Camera kit. This product sets out to provide video evidence of what is occurring in targeted rooms within your home when you are not there. Rather than limit the initial launch to a single offering, NETGEAR has made available four distinct packages that are differentiated by the number of cameras included in the box.
You can opt for the one, two (my review unit), three or four camera packages. All the cameras making up these packages are decked out in a white casing and have a sort of squashed eyeball appearance with dimensions of 70 x 40 x 65mm. Along with the camera(s), each package also contains a smart slate-like upright base station, again in white, with dimensions of 215 x 57 x 165mm, plus a power adapter, Ethernet cable, and a set of four Lithium CR123 photo batteries for each camera. There are also two magnetic dome mounts and screws for each camera if you wish to wall-mount them.
There is also meant to be a Quick Start card. However this turned out to be little more than the URL for downloading documentation in the form of a PDF file. This appears to be an increasing trend as manufacturers point their customers towards the Web rather than supply the printed documentation that explains how to get their new kit up and running. It is a trend that I find annoying to say the least. There is also a free App that can be downloaded from the appropriate store for iOS, Android and Kindle smartphones and tablets.
Setting up this product, apart from the inconvenience and extra task of downloading the instructions, is straightforward, although opening the battery compartment on the camera(s) was a little tricky without the appropriate instructions. The base station needs to be connected, via the supplied Ethernet cable, to a router and then you need to sync each camera that make up the chosen kit to the base station. In my case it was two cameras
By downloading the free NETGEAR app, you will be able to create an account enabling you to receive images from the camera(s) and manage the content. Setting up an account requires an email address and password which will need to be entered whenever you log into the camera content. The password will need to be a minimum of six characters and include at least one uppercase, one lowercase and a number for it to be accepted. You can also add a security question and answer as additional protection. There is also an option to enter a phone number to be used when support gets in touch. However this feature put me in a loop and failed to accept my land-line number so I left it blank in order to complete the set up process.
Three different types of accounts are available with two of them being of the subscription type. At the top end is the Elite account which covers up to three base stations and 15 cameras with unlimited support plus 100GB of 60-day Cloud storage available at £9.99 monthly or £99 annual subscription. A Premier account covers ten cameras and one base station with unlimited support and 30-day Cloud storage of 10GB costing £6.49 monthly or £64 annually. I have been using the free account which limits you to a single base station and up to five cameras with standard support and 1GB of 7-day Cloud storage.
The base station provides the platform on which this security system is based with its support for the 802.11n wireless frequency and the fast Ethernet port. The station comes with 16MB of flash memory and 64MB of RAM built in the unit. Two rear-mounted USB 2.0 ports allow you to add extra storage space. Arranged along the front of the base station are LED indicators for power, Internet, camera, smart home and USB.
While the base station provides the link, it is the cameras doing the work with support for high definition resolution (H.264 format) images. The cameras have a fixed focus range that stretches from 2 feet to infinity. The image sensor is full colour with auto-adaptive white/black balance and exposure. Support is provided for digital pan and zoom plus a night vision mode along with motion detection adjustable up to 15 feet. The Arlo system is limited to visual detection as audio is not covered. Depending upon usage, you are promised between 4 and 6 months of battery life although I have to confirm this in the wild.
The Arlo app lets you switch between tabs representing Mode, Camera and Library views with the central camera view being the default option. With Camera selected I was shown a live view from my two camera system. There are icons showing movement detection is activated, WI-Fi signal strength, battery level plus the number of stored incidents for that particular camera. Using gestures you can pan and zoom into a selected view and switch to a single camera feed.
Library view allows you to target a specific day and replay a recorded incident which is identified by a time setting and a US date format (this does seem to be fixed with no option to use the correct format). A schedule can be created to govern when individual cameras are in operation from Mode view. An overall settings option lets you create rules to define how the camera will respond to events, check your account, set storage issues and make adjustments to the base station and whether motion detection is turned on or off for each camera.
Depending upon your settings and the rules you create, incidents are recording and Push technology is used to advise you that there have been an episode that might require your attendance. As far as I could ascertain, you are unable to assign a different signal tone to identify which camera is responsible for notifying you of the episode.
The Arlo system can provide security cover for your home when you are not there. NETGEAR is currently developing partnerships with various IoT manufacturers to further enhance the basic kit. As reviewed the two-camera Arlo kit is priced at £279.99 with additional cameras priced at £126.65. A three-camera kit is available at £359.99 while a single camera kit is priced at £189.99.