Remote Water Boiling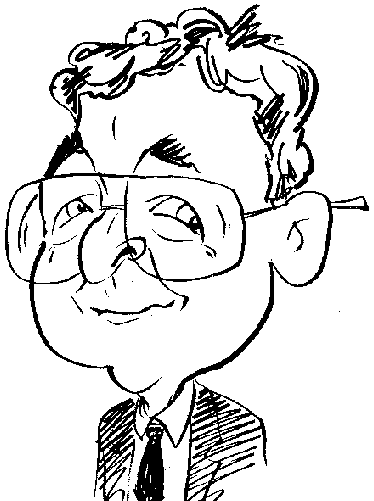 A recent visit to a trade show introduced me to a company developing products for the kitchen that were controlled by remote.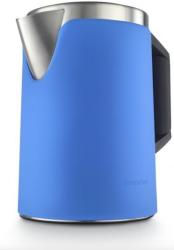 click image to enlarge
It was time to sit back and enjoy a cuppa with probably a biscuit or two. Now where did I put my smartphone? At this point in time I should stop indulging in flights of fancy and explain that I am not going to call up some home delivery service with an order for refreshments but show further evidence that the Internet of Things is taking over different aspects of modern day living. Let me tell you about the iKettle which is a kettle with its own built in Wi-Fi functionality.
First I need to make clear that this device is not a modern day version of the Teasmaid product that took up residence in many bedrooms (and still might for all I know) during the latter stages of the last century. The iKettle's sole purpose is to boil water at its owner's bidding – admittedly a remote bidding using a range of pre-defined settings activated from a mobile device.
Following the fairly standard pattern of modern kettles, this product consists of the kettle unit with a capacity of 1.8 litres and a charging base that needs to be connected to the mains. However, unlike many other kettles, this particular model does not possess a window so that a quick check can be made as to the water level. Available in a choice of colours, including red, black and blue, my review sample was the aluminium model with a sturdy rubberised grip handle that incorporates a release button for the top of the kettle when it needs filling with water.
While the iKettle's appearance is basically standard, viewing window apart, the power base does offer something different once you have unwound the power lead that comes concealed in the base unit. Arranged along the protruding front of the base unit are buttons to select the temperature mode of the boiled water. You can select from 65, 80, 95 and 100 degrees. There is also a feature to turn on a keep warm option feature that is initially set at 20 minutes but can be adjusted downwards. Completing this arrange of buttons is one for power on/off. This button insists of continually blinking whenever power is available.
Although the iKettle can be controlled from these buttons, with the addition of somebody's presence, there is a downloadable app that provides remote control. During my review I have been using the Android version of the app. There is also an iOS version that, judging from some screenshots I have seen, looks to have greater functionality. As part of the initial set-up procedure, instigated by this app, links need to be created between the iKettle's wireless network and your home or other network. This proved to be rather a fraught experience with numerous failures occurring before a final success.
Initially I tried to set up this linking from my kitchen where the iKettle could lord it over the more mundane tools resident in this area. Every time I tried, the process fell down during the linking with my home network which had its central base in my work area. This was despite a computer and Music Everywhere device having no trouble in accessing my home network from this location. It was not until I moved the iKettle's base to my work area that a connection was established and I could then return the iKettle back to its original resting place. While this iKettle might claim to be smarter, it definitely had a frustrating side to its set-up process.
The iKettle app opens with an interface showing circles representing the base unit controls. Having pressed the power circle, which is highlighted in red, you can select the desired temperature which becomes highlighted in blue. These options remain highlighted until the boiling process is completed. According to the supplied Instruction Booklet you will be notified with a beep from the iKettle and an indication from the app.
However, apart from the disappearing highlighting, my smartphone gave no indication that the boiling was over. The iKettle does beep but you would need to be in the same room to hear it. It was noticeable that the on/off button stops flashing during when boiling is taking place. I also noticed that it looked like the iKettle was shutting down but then started up again on a couple of occasions. The iKettle was a great deal faster than the budget priced Russell Hobbs model it was replacing.
Using the iKettle's Settings menu you can schedule a Wake Up mode at a specific time on set days for an alarm to sound and give you the option to turn on the kettle. You can also set the earliest and latest time for your arrival at home so that a check will be made during that period to detect your presence and give you the option to turn on the iKettle so it is ready for your arrival. Unfortunately I had no success in getting these features to work.
While the thought of switching on the iKettle from different rooms in my flat or as I approach my front door might have some appeal, it only saves a few minutes as I still need to put the boiled water to some use such as brewing tea or making a cup of coffee. With a price point of £99.99, this does seem like a device that is more for show than a must-have product for a busy household.