Backup and Security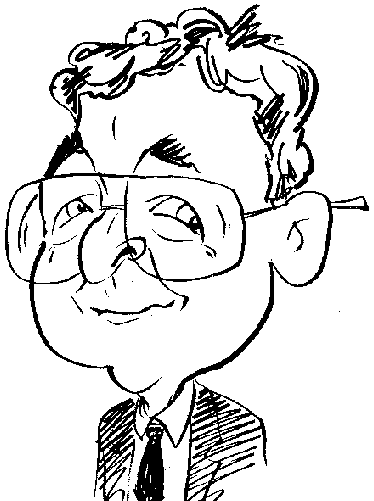 Review controls
Adding to its range of backup products, Acronis has developed solutions that now include aspects of Internet security into the mix. One of these solutions is Acronis Backup and Security 2010 which brings together its True Image Home backup software with Internet security protection on a one-year subscription basis for up to three computers.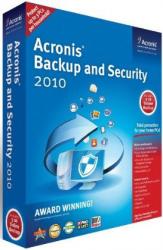 Installing this software will require at least one reboot. In my case two reboots were required before I could move on to the next stage which involves activating the software. Even though I was working from a boxed copy of the product, I needed to go online in order to supply name, email address and password along with the product's 16-character activation code so that an account could be created. In return I was supplied with a 64-character serial number that was required to remove the product's trial mode status. Fortunately you can use cut & paste to alleviate any mis-typing errors when entering this long serial number.
At this point you should have three new icons on your desktop. These icons are for Backup and Security, True Image Home and One-click backup. However only the first of these icons appeared on my desktop. Checking with customer support, I was informed that I had probably been sent a faulty CD. Downloading another version of the software from Acronis website and re-installing the software (after removing the original version) solved the problem. As I have recently reviewed the True Image Home element of this software which provides local and online backup (5GB of online storage is included as standard) facilities and disk imaging features, I will concentrate this review on the security aspects of the product.
By default the program opens in Intermediate mode. You can easily switch this setting to either Novice or Expert mode from the Settings menu which is accessible from the title bar. Any similarity with the BitDefender A/V interface is easily explained as Acronis is using a customised version of this software with this aspect of the product.
Novice mode divides its functionality into the four main sections of Security, Protection, Maintenance and User Profile. When there are issues that concern your computer, these will be listed in the Security area. Options will be available to fix all issues with help from a Wizard or let you select each one manually. If there are no outstanding issues, you will see a large tick symbol to indicate everything is as it should be.
The Protection category lets you perform tasks such as scan your system for viruses, spyware and other nasties using a wizard; check for and download upgrades for your product; and check your system for possible vulnerabilities that can include outdated software or missing Windows Updates. When it comes to maintaining your computer, you are given the three options of adding files to an encrypted protected vault or secure area plus carry out scans of your full system or just your personal folders. The final section allows you to switch between or edit the settings for profiles that have been designated as Typical, Parent, Gamer and Custom.
The default Immediate mode presents an interface with tabs labelled Dashboard, Security, Parental, File Vault and Network. Dashboard provides feedback as to the status of your system. The other four tabs display status and task options that relate to their particular focus. For example Security lets you carry out scans and check for updates while File Vault allows you to add, remove, view and lock those files you wish to protect.
As you would expect, Expert mode is more detailed and gives you access to each of the components making up the various security areas. Again using tabs you can switch between Dashboard, Settings and System Info sections plus access topics such as Antivirus, Antispam, Parental Control, Firewall, Encryption and Home Network. The Dashboard tab gives you feedback as to the number of scanned and disinfected files; when the last update occurred; the remaining length of your subscription period and live monitors of File and Network activity. The Settings section allows you to enable password protection, show pop-ups and send virus reports amongst others. Your current system settings, including run items, start-up items, services and processes are displayed on the System Info tab.
Once the problem of the faulty CD was resolved, Acronis Backup and Security 2010 carried out its designated tasks efficiently covering a wide range of features at an economic price point. The activation and registering process may be a little long winded but other than this minor criticism, this is an excellent product well deserving of your attention.
You will need to be running Windows XP SP2 and later. Minimum specifications call for a Pentium processor with 512MB of RAM (1GB for Vista and Windows 7) plus 550MB of hard disk space. Pricing is currently set at £49.96.
http://www.acronis.co.uk/homecomputing/products/backup-security/