7-inch Digital Photo Frame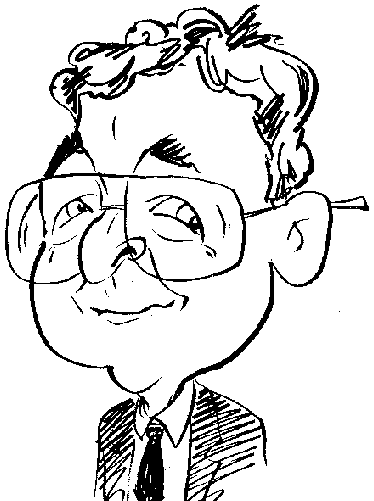 Review controls
I have to confess that the continued popularity of digital photo frames has surprised me a little to say the least. Initially I suspected that they would be a passing fad and would quickly loose their original appeal for users.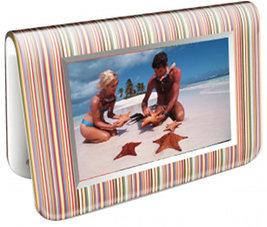 The latest digital photo frame to reach me is a 7-inch Digital Photo Frame, entitled the Libra QS771, from a company that may not be all that familiar to you. Reddmango is the company and it was set up in March 2007 to develop a range of media related products designed "to bring people together around a unique lifestyle attitude." I can also add that the company is not superstitious as it held a product launch event on Friday 13th.
Previous digital photo frames that I have looked at could be desk or wall mounted depending upon the user's preference. However the tent-like design of the Reddmango Libra limits you to positioning the unit on a flat surface. The tent analogy is further enhanced by the multi-coloured vertical stripes that decorate the front of the frame – reminds me a little of those beach desktop chairs of my childhood. I can't say that this form of decorate is to my taste but it might appeal to others.
The 7-inch TFT LCD screen gives you a 6.5-inch viewing area that delivers a pixel resolution of 800 x 480 in its default 16:9 aspect ratio. Concealed with the tent shape are sockets for attaching the supplied mains power lead; a memory card with support for SD/SDHC/MMC/MS/xD formats; plus a USB port for linking to an appropriate mass storage device such as a computer. Some care does need to be taken when using this latter feature as when I tried it, an immediate transfer of music files to the Libra begin without any user intervention. The next thing I knew was that over 500 MP3 tracks had been copied to the memory card that was attached to the Libra.
Selecting the music file to be played was relatively straightforward. You can either play just the music or have it played in the background while a slideshow is being run. Adjust the volume level was slightly more difficult as it involved holding down the appropriate button for a long press. Even at the highest volume level setting, the audio was more suited to a background setting rather than for actual listening pleasure.
Located at the rear of the unit are various buttons for controlling the different aspects of the Libra and working your way through the product's menu system. You need to use a combination of short and long presses to achieve some actions including turning the device on and off. The Libra's main menu has options to activate the photo slide show; play MP3 music; select the folder holding the photos; opt for a display sharing the screen with a calendar or clock; and customise the unit's numerous settings.
Five different time intervals are available for adjusting the speed of the slideshow. These varied from a quick 3 seconds up to a more sedate 15 minutes. There are eight transitional effects available with an option for a random selection. You can set the current date and time plus opt to include a digital or analogue clock along with the photos. A range or pre-defined settings are available to adjust the brightness, contrast and saturation of the displayed images. Auto Power options allow you to set the device to turn on or off at a specific time of day either every day or just once. There is also an alarm feature but the volume output level was hardly at a high enough level to catch your attention if otherwise occupied.
When viewing photos you have a choice of have 15 thumbnails displayed at one time or browsing through the photos one at a time. When opting for the slideshow or single image browsing you can display the secondary OSD tool bar menu. This menu contains the means to zoom in on a photo; rotate an image in either direction by 90 degree increments; toggle between the default 16:9 and 4:3 aspect ratio; delete a photo or copy a photo from a memory card to the unit's 1GB of internal memory which can hold up to 250 photos.
While there is an option to remove unwanted photos from within the Libra unit, I could find no such facility for removing unwanted music files (remember those 500+ files I mentioned earlier). As a result I had to delete these files by inserting the memory card into my laptop system.
Image quality, in the various modes, was of a reasonable high quality although in some cases certain of my images were distorted. I had a choice of accepting this distortion when using 4:3 ratio or loosing parts of the part in 16:9 mode. The Libra QS771 should be available from stores such as Boots and HMV for a price of £49.95.
http://www.reddmango.com/scripts/libra-qs771-digital-photo-frame.asp
.