D.I.Y. the Bosch Way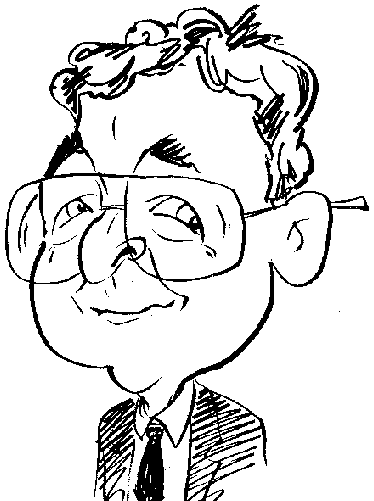 Review controls
When showing off your latest power tools for the home, it makes sense to select an appropriate location. In the case of Bosch, this meant a location known as Home Sweet Home. Despite the recent adverse weather conditions, I was there on behalf of Gadgetspeak.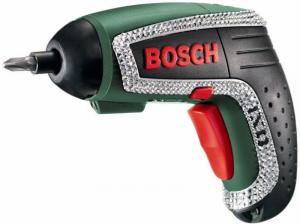 click image to enlarge
I must admit it was a little disconcerting to be ushered into a bedroom for my initial introduction to a Bosch product. However it was probably the right location to display the special limited edition of the company's IXO cordless screwdriver. This limited edition was launched to celebrate sales of 10 million IXOs worldwide. Only 2000 of the limited edition, each decorated with 700 sparkling stones and constructed of Swarovski Elements, will be made available from Amazon who has the exclusive for this particular item. If you are interested in this conversational and decorative IXO rather than a practical tool then it has a recommended price point of £299.99.
Of more practical use and interest, the next room contained tools for measuring, detecting and sticking. Forget spirit levels, the new name of the game is the Bosch Quigo which makes use of laser technology. Providing a cross line, highly visible laser, the Quigo allows you to line up items even when corners are involved. The Quigo is priced at £49.99.
Bosch also offers measuring tools using laser technology with its digital Laser Rangefinders. With a measuring accuracy of +- 2mm, the PLR 25 model can calculate area, volume plus provide addition, subtraction and continuous measurement features. This product is priced at £79.99. The more advanced PLR 50 model adds Pythagoras functionality and comes with a measuring pin. The recommended price is £119.99.
Bosch also has a couple of detection devices. These are the PDO 6 and PDO Multi units. Capable of detecting ferrous (steel) and non-ferrous metals (copper) along with live cables, the PDO 6 has a price tag of £39.99. Adding to this functionality, the PDO Multi can detect non-live cables plus wood and beams under lightweight partitions. The PDO Multi will cost £49.99.
If you need to stick small items together then Bosch has its PKP 7.2 Li hot glue gun. Powered by a lithium-ion battery, this gun requires just 15 seconds to bring the device up to operating temperature. Supplied with four glue sticks, this useful device (I want one for Christmas) is priced at £69.99.
For redecorating purposes, Bosch has a number of tools that could make this type of task easier. A couple of examples are the Bosch PTL 1 and the PFS 55. The PTL 1 is a wallpaper stripper. This ergonomically designed and lightweight device uses controlled steam to loosen and remove wallpaper. It is priced at £59.99. The second tool is a handheld fine spray unit than comes into its own for tasks such as painting garden furniture and creating stencils on walls. This product has a £49.99 price tag.
With everybody being encouraged to go green and recycle various materials, this next Bosch tool would be ideal and I have already added it to my Christmas wish list. When you need to cut up items such as paper, cardboard or other material for collecting by the recycling agencies, you could use the Bosch Xeo 2. Of course you could use this tool for types of tasks other than recycling. The Xeo 2 sharpens itself and is priced at £39.99.
The third room at Home Sweet Home was where I came face-to-face with the Bosch "Power4All" family. This group of tools consists of various 18 volt cordless devices that have an interchangeable battery pack. Having bought one product with its battery pack, the enthusiastic home improver can purchase other items from the family as "Bare Tools" - that is without the battery pack and charger.
Making up this family of tools are the Drill/Driver PSR 18 Li-2; the Combi Drill PSB Li-2; the Jigsaw PST 18 Li; the Multi-Sander PSM 18 Li; and the Uneo Maxx that provides hammering, drilling and screw-driving capabilities. There is also a Multifunction Light PML Li for when you need better visibility. Apart from the Uneo Maxx, which is expected to arrive after Christmas, all the other "Power4All" family members can be purchased now from retail outlets.
As "Bare Tools", the Drill/Driver is priced at £69.99 which rises to £119.99 with the inclusion of a battery pack and a one-hour quick charger. The Combi Drill costs £99.99 (£159.99). The Jigsaw device is priced at £89.99 (£149.99) as is the Multi-Sander. When available the Uneo Maxx will cost £119.99 (£179.99). The Multifunction Light has a £39.99 price tag. Battery packs can be purchased separately for £59.99 with the one-hour quick charger costing £29.99.
Making use of Bosch's "Eco Electronic" energy-saving technology that provides long battery runtime is the company's Multifunction Tool PMF 10.8 Li. This is a new oscillating tool that can be used for a variety of tasks such as plunge saw cuts, flush cutting of door frames and removing protruding nails and screws. Supplied with this tool are a delta sander attachment with six sanding sheets, a segment saw blade for wood and metal plus a plunge cutting saw blade. The price of this kit is £129.99.
Finally this Home Sweet Home event introduced the innovative IXO Vino. After all the D.I.Y. work you might feel like a glass of wine which is where the IXO Vino can help. Available from Amazon and Focus DIY, this product combines the IXO cordless screwdriver with its set of bits plus a corkscrew attachment so that you can get into the party spirit by using it to remove the cork from the bottle. The IXO Vino has a recommended price of £59.99.