Panasonic MC-UL594 Vacuum Cleaner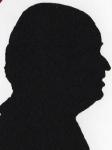 Review controls
Another item that I discovered at a recent Panasonic white goods event that I my ignorance did not know they produced. However as they have been big – mainly in Asia – for around 50 years it is certainly worth a look.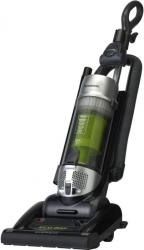 click image to enlarge
I first saw it at a recent presentation by Panasonic; it looked interesting and powerful so I requested to look at it. In fact since then I have seen it advertised on TV so they are pushing the items now in the UK so look for offers.
Described on the box as black and silver this does not include the head brush head that is white a strange mix
I assume it was boxed up at that event and went back into storage before it came to me a bit later as it arrived without instructions. However being curious I spent a while trying to figure how the bits fitted together. Yes an upright cleaner has a number of parts and while it comes with the main 60cm tall unit in one piece there is a surround a rod and the hose to be connected. Sounds easy well it should be but of course there are other items like extension tubes and brush attachments that while very useful in their own way are not part of the upright vacuum.
I inserted the rod but then had to search the polystyrene for the screw to hold it in place once located and with the aid of an illustration on the box together with the fact that the hose only fits one way everything fitted together. If I had had the instructions two minutes and a Philips screwdriver would have been enough time.
This unit does not have a bag only a HEPA filter and like another well known brand the dust and grit is shown in a clear container. The sweeping bar is wide at 37cm and a lot wider than anything I have met before. So with restricted access to my office this formed a problem that the tools and flexible tube had to solve as the width is less than that between a couple of cabinets.
It is quite noisy but the power of the beating bar has to be seen as dust and small particles bounce off carpets as it approaches. It is also quite heavy so those who have stairs will appreciate the 15 stair stretch for the flexible tube.
The only problem I have found is for my abode the lead is around a metre short as I am used to cleaning everywhere from one central plug and the lead on the Panasonic is only six metres so I need to add an extension lead.
When used in the upright position as you would when using the range of attachments the nozzle motor stops sucking. There is 1500 watts input power and this produces 350 air watts and according to Panasonics figures this makes it 194% more efficient than their previous model. The dust container has a capacity of 2.5 litres.
There are three extension rods and two pick up bars in the box as well as a couple of assorted heads around the cleaner body, so corners, curtains, shirting boards, picture rails and even ceilings should be catered for with this unit.
The switch on the body of the unit is a slider off – floor – carpet, maybe it was me but I found it a little difficult to access, but then I am left handed and a lot of people think that we as a group are difficult to access.
This is a new unit and although I have seen it advertised on TV it is not yet shown on the Panasonic web site.
Below is a link to one of a very few places I found advertising it. I note they say it has a 7.5metre lead if that would be good and enable me to do everything from one central socket but my unit definitely only has a 6metre lead. On sale below for £179.95 including free delivery.
http://www.amazon.co.uk/gp/product/B003AM90HY?ie=UTF8&tag=gadge0a-21&linkCode=as2&camp=1634