Logitech Security Cameras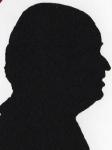 Review controls
Another item requested a long while ago; here the cameras can be external, internal or hidden. They all work using the same software that apart from the front end locally the recordings can also be viewed on any remote PC.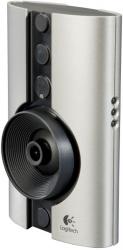 As always dimensions first, The External Cameras are 20x12x5cm, Internal Camera are 12x8.5x4cm and the hidden (clock) cameras are 15.5x10.5x6cm. All these dimensions are for the cameras in the housing and do not include any mountings or protrusions by cables as these are variable.
Let's start with the Clock Camera this is a rather nice mains powered digital clock. It has a row of 11 dummy holes above the display that on first glance just look like a design feature but hole 10 is not a dummy but a pin hole camera that gives amazingly good images even in poor light.
I was told both the external and internal cameras are the same but I would need to destroy the housings to prove or disprove this. Again they both give excellent images.
When you first unpack the various leads you may be surprised to find a 3 metre Ethernet lead as the whole operation works via powerline and USB.
The connections for internal and external cameras are the same the camera is connected to a 13 amp plug via the Ethernet cable; this then connects via the electric mains to a receiver unit that transfers the signal. The clock unit needs to be plugged in via a standard 13amp plug and near the control PC a plug unit receives that signal and a supplied 1.8metre USB lead transfers it to the PC.
You need at least one kit that contains a single camera as well as leads and the all important software. After that you can buy add on cameras and these can be of any type the software finds all the cameras and shows their output on a split window but you can decide how the display shows.
The only possible problem is that some Firewalls may not automatically configure directly to allow the signals for the cameras. This is explained in the supplied instructions and a few clicks (for anyone with Administrator rights) should solve it.
The indoor camera has an adjustable lens meaning that the control centre can zoom in an out. All the cameras have digital motion detection so unless your cat has the run of your office any movement when the office is empty is immediately recorded.
The system required to run the cameras varies according to the number of cameras it is controlling.
Requirements
1
2
3
4
5
6
CPU Speed
2.2GHz
2.4GHz
2.6GHz
2.8GHz
3.0GHz
3.2GHz
Memory
512MB
512MB
512MB
768MB
1024MB
1024MB
Video Memory
32MB
32MB
64MB
128MB
128MB
256MB
Display Resolution
1024x768 32bit colour
Hard Drive
150MB for Software and a minimum of 10GB for Video
Operating System
Microsoft XP or Vista
USB
1.1 or 2 (2 is recommended)
Media Player
Windows Media Player 9 or later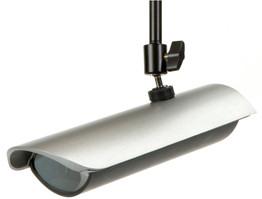 During software setup you setup a (free) remote viewing account so remember your username and password. When motion is detected you can have e-mails sent or even an SMS to your mobile.
Among the clever things the software can do is to have up to 16 detection zones on each camera so it can monitor various parts of the same view.
Doing my Internet searches found the Logitech Digital Video Security System (outdoor) at a best price of £225.06 including free delivery from the first link below.
http://www.amazon.co.uk/gp/product/B001EHF2UG?ie=UTF8&tag=gadge0a-21&linkCode=as2&camp=1634
Indoor System is £249.99 from the link below.
http://www.amazon.co.uk/gp/product/B001EHF2TW?ie=UTF8&tag=gadge0a-21&linkCode=as2&camp=1634
Clock system is £234.90 from the link below.
http://www.amazon.co.uk/gp/product/B001EHF2V0?ie=UTF8&tag=gadge0a-21&linkCode=as2&camp=1634&creative=6738&creativeASIN=B001EHF2V0
Link to Logitech site is below.
www.logitech.com/index.cfm/webcam_communications/video_security_systems/devices/4325&cl=gb,en