A SPECTRE Close Shave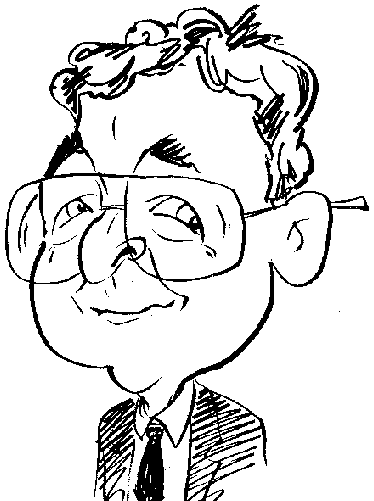 Just in case you need a last minute present for the man in your life then Gillette has a suggestion that could help smooth relations.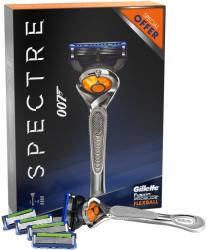 click image to enlarge
According to received information, SPECTRE, the 24th James Bond adventure, brought in $300 million worldwide within the first two weeks of its release. $73 million of this poured in during the initial weekend period of the film's launch in America while the UK added $21.3 million to this cash cow. I am sure that Albert R. Broccoli's EON Productions. Metro-Goldwyn-Mayer Studios and Sony Pictures Entertainment must be rubbing their financial hands in glee. Meanwhile other companies, such as Gillette, are also keen to take advantage of the SPECTRE phenomena with appropriate branded products.
In the case of Gillette, the company pays its homage to 007's often clean shaven look and smart appearance with a SPECTRE 007 box set under the tag line of "Gillette The Best A Man Can Get". Available from Boots, this Christmas gift set consists of Gillette's Fusion ProGlide razor with new FlexBall Technology, two replacement blade units and a 75ml can of Gillette's Fusion Hydrating Shave Gel which might, or possibly not, produce the secret agent look on your favourite male.
For those unfamiliar with the Gillette Fusion ProGlide razor with FlexBall Technology (I'll take it as read that you are reasonably up to speed with James Bond and his latest SPECTRE escapades due to the numerous adverts that appear where ever you look), this razor has been developed to make the maximum contact with your face without being hindered by the contours that make up the numerous face shapes. As it glides over the face, this razor is meant to remove every hair you wish removing without leaving any trace evidence behind.
The ability to glide over the ups and downs of the face, no matter what contours are encountered, is help by a facility that allows the shaver head to swivel left and right. This feature is based around a trackball which is somewhat of a misnomer as this orange coloured element is more egg rather than ball shaped but calling it a trackegg does not have the same ring of appeal. The avoidance of facial hair you do not want removing will be down to the user rather than the inbuilt technology. A trimmer on the back of the razor can be used for accurate edging when dealing with sideburns or other areas of facial hair.
According to Gillette, a shaver head should equate to around one month of shaving activities. This figure has been arrived at based on four shaves a week. I could understand five shaves a week but the reduction to four shaves seems a little odd and is not something that a suave James Bond would advocate even on a kill or be-killed mission. Still with the blade in unit in situ and the supplied two replacement units inn this kit, you should get a reasonable period of use before needing to purchase more blade units with an eight pack currently being on offer for £18.57 from Amazon.co.uk. However, somehow I do not think the £2 voucher included in the box would be valid for a purchase from this particular source.
Included with this package is a 75ml can of Gillette Fusion ProGlide Hydrating Shave Gel. This gel contains various substances to help provide a better shave. Lubricating ingredients, such as Glycerine and Lubrajel Oil help soften the hair and condition the skin to deliver a smooth razor glide while Glycerine and Cocoa Butter in the gel help reduce the feel of irritation that can sometimes occur when shaving. It also helps reduce the effect of razor bumps which can appear when facial hair attempts to grow back into the surface of the skin.
As mentioned the Gillette SPECTRE Shaving Kit is available from Boots priced at £18.99 which is comparable to pricing the individual elements separately. So if you are looking for a gift to make a man feel special while giving you the benefit of a smoother contact, then this product could fulfil a dual purpose.