TalkBand B2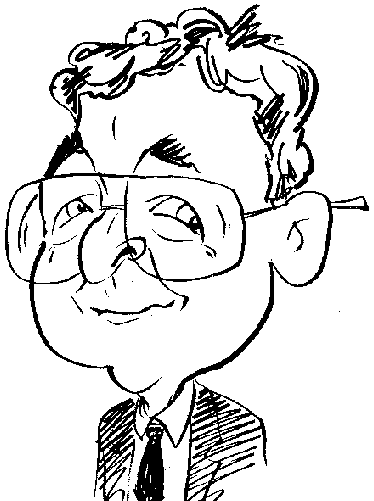 Review controls
A visit to a riverside iconic London event centre introduced me to a stylish activity tracker that doubles as a hands-free earpiece.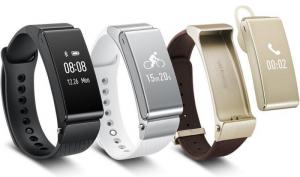 click image to enlarge
Wearable products, especially those that cover aspects of healthy living, continue to be a popular item for many. The latest such device to attach itself to my wrist is the TalkBand B2 from Huawei. As you might suppose from the "B2" reference, this product is the follow-up and replacement for Huawei's initial foray into this particular market sector. The Huawei TalkBand B2 doubles as an activity tracker and a Bluetooth call-handling tool with the added advantage of being dust and water resistant although I would avoid taking it swimming or when in the shower.
Available in a choice of black, silver or gold (my review unit was of the later colour scheme which I found particularly stylish), the B2 arrives impressively packaged in a presentation case as if it was a wristwatch. A few accessories are concealed within the rubberised stand on which this wristwatch-like product is mounted. These accessories include a couple of spare ear-pieces for hands-free communications, a plastic wrist strap if you feel a need to replace the stitched leather one that is already attached and a standard-to-micro USB lead for charging purposes.
The actual B2 component is a small unit, 45 x 20mm slab shaped device, that slots into a recessed compartment forming part of the strap. For most eventualities, the B2 will be happy to remain tucked into this compartment as it performs its activity tracking duties but it can be quickly released by pressing two buttons, on either side of the strap, so that it can act as a Bluetooth ear-piece. You will also need to remove the B2 unit to access to the micro USB port when charging its 90mAh battery that is rated at offering five days of activity tracking use or around seven hours of call time.
The B2's mirrored front face features a 0.73-inch PMOLED touch-screen display for providing instant feedback information regarding the collected data. This display can be activated either by pressing a side-mounted button or carrying out a wrist twist – I tended to stick with the former method for less wear and tear on my wrist.
Initially this screen will display the current date and time, battery level and whether there is a Bluetooth connection. A series of swipes will then move between displaying the current readings for steps taken, calories burned, sleep pattern and a timer features if you want to measure data for a precise period. A longer press of the side button brings up a Bluetooth logo with a downward pointing chevron that gives you access to a couple of extra features.
The first of these features activates a "where are you?" call. When implemented the handset should respond with a spoken message and a tune in order to lead you to its location. I could find no method of personalising the response. With the second feature you can remotely use the handset's activated camera to take a photo.
As usual with this type of device, there is a free app available for downloading from the appropriate store with support for both Android and iOS. Once linked to the B2 via Bluetooth, the app will automatically sync to the B2 and download the relevant data to show the steps, distance travelled and time taken plus sleep pattern classified as deep, light and falling asleep periods. Basic user data, such as gender, height, weight and birthday, can be entered along with specific fitness goals. This last feature does seem to be limited to the targeted number of steps to be taken within a day. This data can be shared with "Share MyFitnessPal" and "UP" by Jawbone.
Reminders can be set up to advise you if you remain motionless for a period of 30 minutes and an alarm set to awaken you if the B2 detects you have entered light sleep during a user-designated time period. You can also set up five alarms for general use. In each case, the event or alarm is signified by the B2 vibrating. The level of vibration is set fairly low and I was unable to find a way of increasing it as I often missed feeling it on my wrist.
When using the B2 for hands-free communication, you can accept or reject an incoming call depending upon on a quick press or press and hold action on the side button. The B2 can also be used to return a missed call and listen to music stored on the attached smartphone when inserted in the ear.
Basic illustrated instructions are provided in the box. The safety information documentation is far more substantial. You do, however, get a Help feature as part of the app. According to the app Help, you are supposed to be able to change the B2's default Home screen but I was unable to get this feature to work.
Currently I do not have a UK price for the TalkBand B2 unit as reviewed. The only price I Have is 199 Euros.
http://consumer.huawei.com/minisite/worldwide/talkband-b2/index.htm