Mio Alpha Watch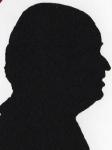 This is not a GPS unit as some may think but a watch, a rather special watch that not only tells the time but can also give you your pulse rate at any time by the simple press of a button, no chest band just wear the watch on your wrist.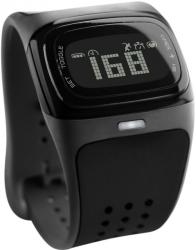 click image to enlarge
This was one of a few items I was interested in at a recent distributor event held at the London Film Museum that is in County Hall on the side of the river Thames.
It was the first item I saw as it was just inside the door and by the time I had been round all the stands it was still the most interesting item to me.
As I have probably bored regular readers with far too often my pulse is rather high and despite various tests both in and out of hospital the consultant decided nothing could be done as the one treatment to slow the pulse rate would adversely affect another of my multitude of medical problems. So the only thing I can do is keep a regular check.
In resting mode most people of my age would have a pulse of around 60 or even less if you look after yourself. Mine with just slight exercise is more than double that and if I do moderate exercise to raise my heart rate the pulse can go to around 2.5 times the normal rate.
While I have reviewed several blood pressure monitors and I have one at home you cannot exactly take one out with you and the more normal solution of having a band around your chest is hardly a normal item of clothing.
So the ideal solution is a watch, I reviewed one a while ago which was very good but it was impossible to change the batteries so that was impractical.
This is somewhat different as apart from looking like a watch you can change the mode so that it regulally displays the pulse rate with no intervention from you.
It is sold as 'the world's first performance level, strapless, continuous heart rate sport watch!
What might you say is the difference between heart rate and pulse. Well a blood pressure monitor gives two readings, either or both give a doctor or nurse the information they require while a pulse tells the lay person if something is not as it should be.
Of course your pulse will be raised during activity but it should soon drop down when you rest such as sitting or laying down, mine will do this but the amount is still higher than 'normal' in these modes and of course in activity it makes doctors concerned.
As far as I am concerned the 'unique' bit is the continuous display, all the other devices I have used you had to activate, read and then reactive to get another reading.
The watch dial is oval the dimensions are approximately 3x2cm, the integrated rubberised strap should fit most adults without problem, however a young person may have to wear it further up the arm to get a decent heart rate reading. There are two sensors on the rear of the unit and you are warned in the seven pages of the small Quick Start Guide that are in English not to wear it on the wrist bone.
It comes with a short USB lead that has a proprietary connection that fits onto the rear of the watch this is to recharge the internal battery.
I have concentrated on the health side of the watch but of course you can use it for fitness while exercising and there is of course also a timer mode to let you know how long you have been exerting yourself. This is accessed from the 'Exercise' mode rather than the time mode.
Below the dial is an LED and this can be set to warn you of a rate higher than a set figure so when in Heart Rate mode you can get the information without even having to look at the display. You can also set a low rate as well as a high one.
My test period was rather short and the price of the unit is not cheap but as far as I know we only get one life.
The Mio Alpha is available from £149.50 with free delivery.
http://www.amazon.co.uk/gp/product/B00BJ6HLDI?ie=UTF8&tag=gadge0a-21&linkCode=as2&camp=1634