Zeo Sleep Manager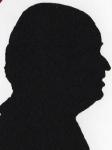 Review controls
If you own an iPod Touch, iPhone or iPad then this app together with the headband and software can tell you how well you are sleeping. I am perhaps not the best to review this as my sleep patterns are to say the least erratic.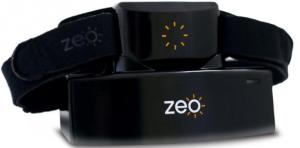 click image to enlarge
If you do not own one of the devices above I see Zeo also do a bedside unit that I understand works more of less the same way but this is currently unavailable to review, as soon as it becomes so I will arrange to trial it.
I was leant an iPod Touch and several of my initial problems were caused by not knowing the interface of this iPod. There is a six step instruction card that should really get you ready to use the product for the first time.
My biggest shock was item six that requires you to plug your iPod in, it does not specify if this should be a computer or to the mains. It turns out it is to the latter but no plug to accept a USB lead is supplied in the box.
The headband needs charging (stated to be three hours before use from fully discharged) so you need a power point near your bed. I would not have thought it was to difficult to design a single unit to charge the headband and also provide the required power for your iPod or iPad device to operate from a single power socket.
The first couple of nights I tended to have the adjustable headband to tight and the result was that I tended to knock it off in my sleep. After loosening the headband slightly it now stays in place and I am able to get accurate readings.
Once you have some readings use the iPod or iPhones wireless capability to transfer the data to your free account and then you can analyze it in detail. You are encouraged to keep an online diary to give details of reasons why sleep better or worse than normal. Things like eating late, drinking coffee in the evening or daily stress are all reasons why your sleep patterns will be disrupted. However update your diary often to start seeing a trend. Sometimes you may not be able to change things that give problems other times you may be.
The size of the display will of course vary according to which 'i' device you use. Mine was the smallest the iPod Touch however with the exception of close examination of the daily graphs everything was a viewable size.
The bar graphs it produces are in four colours to denote the sleep patterns, dark green for deep sleep, light green for REM, grey for light sleep and red for awake. REM stands for Rapid Eye Movement, there is a total figure and a ZQ number this is the calculation of your nights sleep, a card shows the average for a person's age.
The total figure varies from 7.3 hours in bed when in your 20's to 6 hours in bed when in your 70s. The REM figure is in hours while the deep and wake figures are shown in minutes, REM and deep figures decrease with age while the awake figure increase. The card does not show any figures for the periods of light sleep.
The ZQ average will decrease in the 20's it is 86, in the 30's 80, in the 40's it is 74, in the 50's 67, in the 60's 62 and in the 70's 57. My first weeks ZQ figure was 44, this did gradually increase – after a second week it was up to 52 - but I never got to the figure for my age. You can do far more detailed calculations when you wirelessly upload your data to the Myzeo site. I would suggest you go to MySleep before you log into your account or a bug makes you log in again if you also did so on the home screen.
An interesting tool that seems to track sleep quite well, I found having two plugs in use meant a gang socket by my bed but other than that no real problems once I had the headband tension correct. Available from the link below for £89 but you do need your own iPod Touch, iPad or iPhone.