Teeth and Brush Cleaning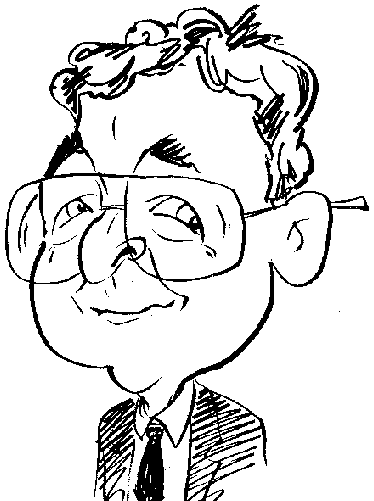 Technology is becoming increasingly involved in the health and condition of your teeth. A recent example is the new Philips Sonicare Flexcare.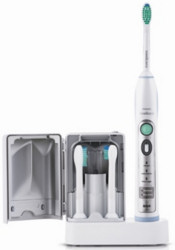 While Philips "Sense & Simplicity" event held towards the end of last year was more concerned with technology aimed at the future, there was a sprinkling of current products on show. One of them was the latest in Philips range of Sonicare rechargeable toothbrushes. This was the Sonicare FlexCare, the third Sonicare generation toothbrush, which combines teeth and brush head cleaning features.
This kit consists of the Sonicare toothbrush; two ProResults brush heads (Mini and Standard); a UV Sanitiser with integrated charger; travel charger; soft travel case (large enough for the toothbrush but not the charger); and three colour code rings. Starting with the ProResults sculptured brush head does not contain any components of the motor, unlike previous models, which are now housed solely in the body of the toothbrush. As a result the head is easier to clean and the shaft has been lengthened slightly so that you can easily reach and clean those hard-to-get-out areas of your mouth.
As with the brush head, the body of the toothbrush has been redesigned to incorporate all the components of the new drive system yet its volume has been reduced by 30%. Built into the body is a two-minute timer which can be adjusted by switching modes and cleaning routines. Three different modes are available covering Clean, Sensitive and Massage; and these can be switched at any time. There are also a couple of routines with Go Care giving a one-minute brush cycle and Max Care which combines Clean and Massage for a three-minute cycle. LEDs on the handle indicate which mode and routine is selected while a separate gauge provides battery status feedback.
As mentioned earlier, two recharging options are available with the Sonicare FlexCare. The Travel Adapter will take care of recharging when on your travels while the second adapter has a dual purpose in that it also has a UV sanitiser unit. This small cupboard-like module allows you to insert two brush heads on their own pedestals within the compartment before activating the cleansing process which gives you a ten-minute exposure to a UV light. This is meant to reduce the number of micro-organisms that collect among the bristles either during teeth cleaning or at any other time. This unit contains a lockout feature so that the compartment door can not be opened during the sanitising procedure. Whether this will have a long time effect on your dental hygiene is open to argument but it certainly adds marketing impact to the Sonicare FlexCare toothbrush.
The Sonicare FlexCare toothbrush is noisier than the Oral-B Triumph reviewed recently. It also delivers a tingling effect to your teeth and gums during the cleaning process. According to Philips this does tend to disappear with use but I have yet to notice any reduction in the effect. While not painful, it can be rather disconcerting especially during the first few sessions. Beeps activated at thirty second intervals advise you when to move to a different section of your mouth and the toothbrush automatically cuts out after a two-minute clean. I have to admit that my teeth certainly feel clean after a session with this toothbrush yet I am unable to discern any improvement in the overall appearance of my teeth which could never be described as pearly white.
With the technology involved in the design and functionality of this toothbrush, you should not be surprised to discover that it bears a premium price tag. The recommended retail price is £180. However Amazon.co.uk has the product listed at just £100, including shipping.
http://www.consumer.philips.com/consumer/en/gb/consumer/cc/_productid_HX6932_10_GB_CONSUMER/Rechargeable-Sonic-Toothbrush+HX6932-10