Christmas Gifts for the Girls from Boots 2007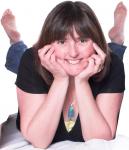 With this little foursome she can have a pampering experience any night of the week - and you'll still have change from £100. Great gadgety beauty gifts for the girls at Christmas.
Boots are a firm favourite with shoppers at Christmas so we asked Boots for a selection of their gadgets for the girls this Christmas. They sent us some of their popular products: The Boots Compact Epilator, Lee's Box of Tricks and the No 7 Rechargeable Manicure Set. We also received the Mini-Massager on the Go, by Homedics, which you can also buy from Boots.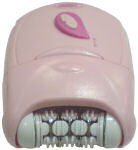 Boots Compact Epilator
For girls who want smooth legs for Christmas and New Year - a nice little epilator - affordable and simple to understand. Available online from Boots at £24.99
http://www.boots.com/shop/product_details.jsp?productid=1087265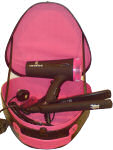 Lee's Box of Tricks
Carrying the endorsement of the Hairdresser Lee Stafford of Celebrity Scissorhands, this is a nice present for teenage girls. A lovely black vanity case with shocking pink handle and lining contains all that girlies need for hairstyling. There's a black and pink 1800W hair-dryer with 3 heat settings and 2 speed, hair straightener and black and pink mirror backed brush. My teenager thinks this would be cool for sleepovers - and it would stop her nicking mine!
Boots have reduced this from £69.99 to £39.99 - bargain!
http://www.boots.com/shop/product_details.jsp?productid=1088961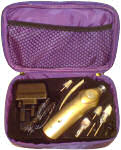 No 7 Rechargeable Manicure Set
The Boots No7 manicure set is used from rechargeable batteries. It's a small neat looking unit with lots of different attachments. Boots do warn that its easy to damage your nails if not careful, so they recommend using on a slow speed until you master how to use this unit. The different accessories include a cylindrical file and ballpoint filing cone to treat the surface of thick nails, a fine and rough grain cone to treat hard skin, a shaping disk to file and sculpt nails, felt cone to polish nails and a cuticle pusher to reshape the cuticle.
Another reduced product, down from £24.99 to £12.49 this Christmas
http://www.boots.com/brandtreatment/product_details_brand_treatment.jsp?productid=1087369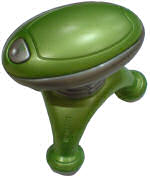 Homedics Mini-Massager on the Go
A cute little hand-held massaging unit with three vibrating rounded legs. Move the cushy gel heads up and down the body to relax aching muscles, after all that work from beautifying yourself!
Available in four fun colours for £9.99 each
http://www.boots.com/shop/product_details.jsp?productid=1077691