Libratone Zipp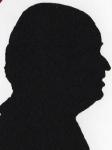 Review controls
A 360degree speaker that comes with a woollen cover so for those who need everything to match you can purchase another coloured cover, in fact there is a voucher in the box to get one free when you register your product.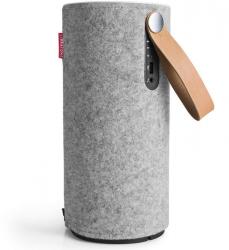 click image to enlarge
What was not in the box were any instructions but these days you just go to the website to get access to not only a user manual but video setup instructions and as it can be setup in several ways according to your device they may be required.
I have no doubt there were instruction initially but this product was not new when it arrived with me. If you have an 'i' or MAC device there is a fool proof way of setup. For those connecting to a PC, Android or Microsoft Phone it requires a few fairly simple steps all shown clearly in the videos.
I have an aged iPod Touch which almost as soon as it was turned on connected via Bluetooth and it played music through the Libratone Zipp without problem. I could not download the Apple App as my iPod software is not recent enough and it cannot be upgraded.
I did sort of see the Android version of the App which downloaded and even opened allowing me to personalise the name of the Speaker and set a range of parameters including room type and other useful options.
However I never did get it to play using that as output.
In theory with Android you can use DLNA, Bluetooth, Wi-Fi or 3.5mm cable connection. I got Bluetooth working once and it was fine until I did a factory reset while I was trying to work with the App it never worked with Bluetooth on Android again. Even trying the slightly more technical 192.168.1.1 never got anywhere.
So I was left with cable connection and that short period of Bluetooth on my Android devices to tell you about as well as my aged iPod Touch.
Bluetooth sound was fine as was the cable connected sound on this multi speaker unit. Plenty of bass and the higher notes were not forgotten a nice speaker on the floor or on a table. In continuous streaming via Bluetooth I got 8hours and 45minutes on a single battery charge, complete recharge from empty takes just over two hours.
At the top of the back is a 7.5cm deep panel with battery state LED, Bluetooth and Wi-FI buttons with blue and white LEDs respectively and then a USB socket for use with 'i' devices, AirPlay and for charging your SmartPhones and finally a 3.5mm socket for direct connection. Above the panel is a 11cm long and 2cm wide leather loop to carry the speaker around should you wish it weights 1917grams.
The base has an inset where the proprietary charging cable fits this lead goes to a power brick 13amp end.
The top has a single button with on/off and a rocker motion to increase or decrease the volume level I think you have greater control in the iOS or Android App.
The units circumference is covered by a Zip up grey woollen cover looking rather like a quality carpet and as mentioned there is a voucher in the box to allow you to get an alternative coloured one when you register your Libratone Zipp.
Despite the hard reset option – that left me worse off – it should clear any problems and as this was developed for iOS where it worked without problems as far as my elderly iPod Touch would allow this gave a good range of sound with plenty of full featured volume.
As for use with Android I had a limited time with Bluetooth but not with NFC which of course should have been even easier. Why I could never get DLNA working remains a mystery and yes I did contact the agency who tried their best and said they would get back to me as soon as Libratone got back to them. They did get back and a helpful man from Europe went through a range of things and then decided to send a new unit, this arrived and I had Bluetooth on Android again but still no DLNA connection. I did manage to configure the App that allows you to set environments and even state room position to better utilize the speakers, I found that few Apps support it Spotify does if you have the Premium version but I did manage to use it with Internet Radio Apps but not of course standard radio that requires earbuds as the aerial. Just before the end of my tests I got a subscription to another streaming service Qobuz (review to follow) and this streamed beautifully via Bluetooth from my Android tablet.
The Libratone Zipp is available from the link below for £299.99 with free delivery.