In a Big Brother World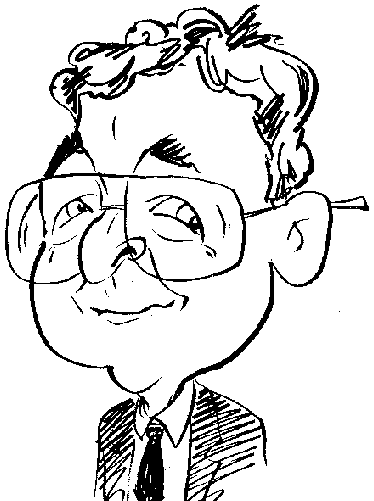 Review controls
Anybody who has entered one of the previous Wadjet Eye game environments will have some idea of what is waiting for them in Technobabylon. Here you will find retro-styled pixel art, plenty of dialogue professionally delivered by voice actors and paths that can take you in different directions based on your choice of actions.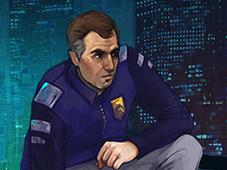 click image to enlarge
Starting life as a series of eight planned freeware episodes (actually only three were released) by indie developer James Dearden, Technobabylon came under the strong influence of Wadjet Eye Games. The game takes place in a dystopian cyberpunk future where genetic engineering is the norm. The use of the addictive Trance phenomena, with its virtual reality environment, has reduced the need for human interaction to a bare minimum. Overseeing this state of affairs is the omnipresent artificial intelligence known as Central which controls matters through its all-seeing CEL police force.
Your role, or should I say roles, in this game is to take control of various characters. This happens at various points in the game. In your main role you will be investigation of a serial Mindjacker who is tapping into the neural wiring of seemingly ordinary citizens. You will also need to solve the problem of one of your characters being blackmailed by a threat to destroy the embryos of his yet-to-born children.
Prior to starting this game, you have the opportunity to make adjustments to the volume levels for sound effects, including the spoken dialogue between characters, and background music plus altering settings for gamma and game speed levels. You can also turn on options for speech hold, floating text and a commentary from those involved in the development of the game. You can adjust any of these settings from within the game later.
Following an opening sequence which introduces you to the combination of spoken dialogue, accompanied by headshots of the character delivery the lines, and printed text, you take on the role of a trance-head. This is the type of person who prefers existing in cyberspace rather than the real world. While not immediately obvious, this character, who we later discover is called Latha Sesame, has an important part to play once the game gets underway and some progress is made.
This sequence also covers the tools that are available in your inventory that does change depending whether you are in the real world or in a trance and how to move around the current scene. With a point-and-click cross-hair cursor you can select where to move to and pick the objects with which you can interact. Your cursor will reveal the names of items which can be selected as it moves around a scene. A left click will move you or allow you to pick up an object while a right click allows you to interact with an item.
Located in the lower right corner of the screen is the fly-out inventory that holds items you have collected including the ability to switch between trance and real world environments. In some cases, items in the inventory can be combined so that they can be put to some use. The game's save, load and quit options can be accessed from the top left corner of the screen.
Following a character switch you take on the role of Dr Charles Regis, a CEL agent who, in the company of his partner Max Lao, is investigating a serial Mindjacker who has been stealing the knowledge of others and leaving them for dead. Max Lao had spent her early years on the wrong side of the law building up her reputation for tech-savvy expertise before becoming a CEL agent. Later there is a sort of role reversal as Dr Regis gets involved in criminal acts causing a conflict of loyalty with his partner Max Lao.
With its retro-style graphics that will, no doubt, bring back memories of some of the early adventure games for older players, movement in Technobabylon is, as the crow flies, in straight lines. When transferring to another location, generally by car, you are given pictures of available destinations from which to make your choice. You just need to click on the one you want to be taken there.
During conversations, you will be given a list of topics that can be used. This list can change to reflect what had gone before. As these conversations can be rather lengthy, you can speed up matters with a series of mouse clicks but you might miss some important information. The voices used to deliver the dialogue are appropriate to each character and help add appeal to the game (apart, of course, for the annoying tones of Cheffie).
As with other Wadjet Eye titles, Technobabylon will not have mass appeal. Some will find the retro-style graphics not to their taste while other will bemoan the minimal amount of action. However if you are into a more task based adventure with puzzle solving and well delivered dialogue then this could be the game for you. Currently the game is on pre-order at a price of $14.99.