Charging Devices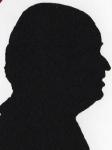 First an interesting device from Motorola that is a plug with just a single USB socket on the base. Then an item supplied to me for those who have Lightning and forget their cable, then another device different make same purpose.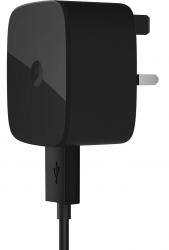 click image to enlarge
Motorola Turbo Charger
While this is stated to be for recent phones I have tested it with and range of phones and Tablets. This can deliver up to 1.6amps from a standard looking 13amp plug back, it seems to check what charging rate your device can take.
While faster charging is likely to only avail itself to more recent phones I tested it on a range of phones and tablets. If you tend to charge from a standard USB port you may only get .5amp and indeed my own Tablet takes a good part of a day when charged in that way. I charged it from 25% full to fully charged in 63minutes using the Motorola plug.
Another thing that effects the charging time is of course the size of the units battery phones now often have batteries up to 2500mAh or more and other barely creek over 1500mAh.
One test that worked rather well was an old phone that charged from empty to 50% in a single hour using the Motorola plug. Charging a new MotoX phone from 40% to 100% took an hour.
The plug back lists the charge rates available. It is called a Turbo Power Supply; the turbo output is only supplied to Turbo Enabled Devices.
Standard Output: 5v 1.6Amp. Turbo Output 1 9v 1.6Amp. Turbo Output 2 12v 1.2Amp.
The plug fits in a standard 13amp output with the USB connection from whatever source fitting in the base of the unit which for plugs fitted at waist height will normally mean bending down to see which way round the whatever lead you are using goes, surely it would have been better to put it on the upper side or top.
It is available from the link below for £24.99.
http://www.motorola.co.uk/power-uk/Motorola-Turbo-Charger/motorola-turbo-charger-uk.html
Native Union Key Cable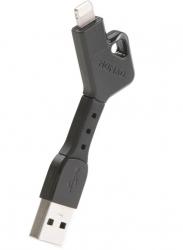 click image to enlarge
I was at a recent distributor event where I saw a couple of items that I have asked to see. In the bag when I got home was this Lightning cable, in itself useless to me as I do not any suitable Apple device but the idea would be useful for those who go away have access to a USB port but no suitable cable.
It is 4x1.5x1cm apart from the braided knot that keeps the two ends together that is 3cm across and gives you around 7cm of distance between the standard USB and the Lightning end. They also do a Micro USB version
The Native Union Key Cable is available from the link below for £24 with free delivery.
Nomad
This is a similar device and while I was requested to review it I was not told I would be sent a Lightning version which as I mentioned above is useless to me. What I was also not told is that the company who sent it would try to send it using a single First Class stamp which as the box it comes in is over 50mm in thickness left me to pay the excess postage and refused to reimburse me so they are not my favourite company.
The solid cable has a Lightning connection at one end and a USB at the other with a hole for your key chain to fit through at a slight angle to the Lightning end.
It is 7.5cm long with some flexibility in the rubberised central portion but this means once the cables are plugged into their respective devices they have to be closer than 5cm apart which may be rather close.
The Nomad device is £19.95 from the links below. They also do a Micro USB version but I was not sent it.
http://www.amazon.co.uk/gp/product/B00NN5JUOG?ie=UTF8&tag=gadge0a-21&linkCode=as2&camp=1634
http://getdevice.com/products/nomadkey-iphone-lightning-to-usb