Estate of Affairs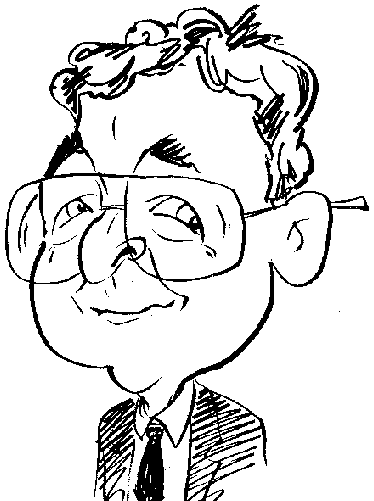 Using actual locations, this next game delves into the background of Jane Austin.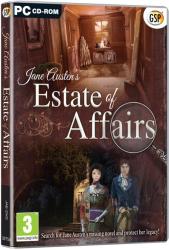 click image to enlarge
Jane Austin's Estate of Affairs is a Hidden Object Adventure game that is currently available from the Avanquest GSP game catalogue. In this game, which opens with a list of credits that include Big Fish, BBC, Legacy Games and dragoneye studios, you take on the role of Christiana, a niece of the famous novelist Jane Austin.
Following the usual pattern adopted by games of this genre, you can create profiles for individual players. These profiles include adjustable volume levels for music, sound effects and ambience with options for full / wide screen and a custom cursor. Three levels of difficulty are available as you select from Easy, Normal or Hard with different rates of recharging for the Hint and Skip features plus the appearance of helpful sparkles.
An opening sequence sets the background for this story as Christiana discovers that the Austin family is to be evicted from its estate in the village of Chawton. She sets out to visit the family home in order to search for Jane Austin's missing final manuscript which could help resort matters. This introductory sequence could reveal one possible problem with this game.
Whereas there is some lip movement from the otherwise static characters, the dialogue is delivered in both printed and spoken by voice actors. However you could find that the volume level is so low that it is almost impossible to hear what is being said. This is because the dialogue voice level is fixed to that of the background music. So, if like me, you tend to turn down the background music then you will have to read the dialogue because you will not be able to hear it.
On arriving at the estate, Christiana is denied entry and so the game begins. An optional tutorial is available and this will lead you through the different mouse cursors which indicate when navigation, pick up and examine actions are available. Running across the bottom of the various scenes are the tools that are available to you. Arranged from left to right are a notebook, automatically recording any discoveries, the inventory and the rechargeable Hint feature. While some of the inventory items are for one use only, some, like the tinderbox, can be used several times and are automatically returned to the inventory after each use.
Hidden Object scenes are clearly indicated by an outbreak of sparkles. In each case you will be presented with a scene containing numerous items but the method of displaying what needs to be found does vary. One method used is that of a text list. Items coloured red in the list will require an additional action to be performed before they can be found. Rather than a text list, sometimes you will be shown silhouettes of the items to be located. A third method, used occasionally, is to be shown silhouettes of part of an item that is automatically reformed once all the pieces have been located within the scene. At the completion of each Hidden Object scene, you will be rewarded with one of the items or the object that has been reformed.
As Christiana searches the estate for her aunt's missing manuscript, a great deal of backtracking will be required in order to find the necessary items and use them elsewhere so that further progress can be made. Fortunately the game has a limited number of locations within its environment as there is no map feature to help you get around.
From time to time a puzzle will need to be completed. These puzzles are generally innovative with some effort having been made to ensure that the puzzle is relevant to its appearance in the game. After a period of time, a Skip options will become activated and used should the puzzle prove too difficult. No penalty is implemented for using the Skip feature.
The game is spread over seven chapters that are interspersed with cut scenes that involve conversations between characters. There is no chance that you will miss the transition between chapters as each one is loaded separately prior to it start. Fortunately the delay caused by the loading is not too long although it can be a little distracting.
The game's graphics basically show rather flat scenes without any additional animations to brighten things up. I feel it was a definite mistake to tie the voice and music volume levels together; they should have been treated separately. Overall I was disappointed with this game which failed to generate any excitement or desire to play the game more than once.
Priced at £5.10, Jane Austin's Estate of Affairs requires a 2.0GHz processor with 1024MB of RAM and 410MB of hard disk space running Windows Vista and later.
http://www.gspgames.co.uk/games/jane-austens-estate-of-affairs-502571?meta=hiddenobject