A Return to Dire Grove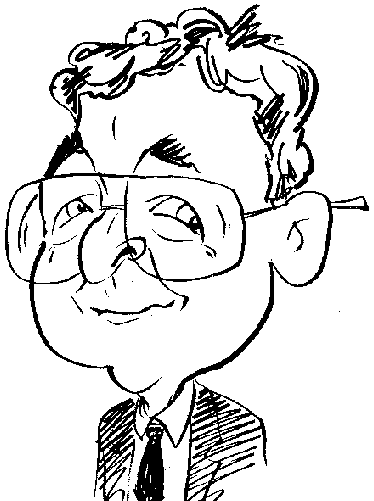 Review controls
When the local inhabitants come into conflict with nature, who do they send for but you. Can you help restore peace and harmony to Dire Grove?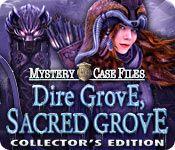 With its elongated title of Mystery Case Files: Dire Grove, Sacred Grove Collector's Edition, this next game has a touch of de ja vu especially for those who enjoyed the challenge of an earlier visit to this Dire Grove inhospitable environment seeped in Celtic legends. Do not worry if you missed out on the original Mystery Case Files: Dire Grove as this latest offering is self-contained although it does follow the similar pattern of mixing puzzle solving, adventure and hidden object game play in a location that would not feature in your top hundred places to visit for a relaxing holiday.
As the Collector's Edition part of the game's title indicates, a number of bonus items are included with this offering. Some of the bonus items are available immediately while others require varying degrees of work to be completed before they become available. Falling into the first category are the Strategy Guide, Wallpaper, Concept Art, Music and Achievement Room feature. You can replay puzzles and videos once they have been completed in the main game. Extra game play and an alternate ending become available when you have finished the main game and there is also an option for an alternate ending.
Your role in this game is that of a detective sent to discover what is going on with the arctic-like conditions enveloping Dire Grove and the presence of the Mistwalkers who have been seen by the local inhabitants. However before embarking on your task, you can make certain adjustments to the game's playing environment. After entering your chosen name and sex of your character you can set the volume levels for elements such as spoken dialogue, music, environment and sound effects. You can also adjust the brightness and opt for full or wide screen viewing with a custom cursor and additional special effects.
Spread over six chapters, Dire Grove, Sacred Grove, can be played using a choice of five difficulty levels. These modes are entitled Casual Hunter, Experienced Pathfinder, Hardcore Trapper, Wise Druid or Master Detective. Depending upon the choice of difficulty level, there will be appropriate help with sparkles and a variable recharging speed for the Hint feature. A time limit is imposed if you select the Master Detective level which I must admit to not yet trying.
Following an introductory sequence that can be skipped, you arrive at Dire Grove and can accept an optional tutorial to help get you started. This tutorial introduces some of the game's features that included watching out for collectible items and the various types of cursor indicating when different actions are possible. Running across the bottom of the full screen view of the various scenes are the tools that are available to you.
Taking up a central position is the inventory which remains tucked away until it is required. Items in the inventory that feature a "+" sign will needs some additional work before they can be used. To the left of the inventory is access to the main menu and a satchel containing information regarding puzzles, items collected and any achievements plus a map that can be used to transport you between locations. Located to the right of the inventory are access points for the Strategy Guide and the recharging Hint feature. Along with pinpointing required items, the Hint feature can also be used to transport you to other areas of Dire Grove.
Moving around the various locations making up Dire Grove, you will be faced by extreme winter conditions. You can converse with other characters as you select from various lines of enquiry. Both your dialogue and that of the other characters will be delivered by voice actors and printed on the screen. While there is some lip movement, this is not really in synch with the dialogue. Depending upon your initial choice of male or female character, your dialogue will be delivered by an appropriate voice.
Interspersed during the various chapters of this game are dream-like sequences. Some of these linking videos might be disturbing for those of a nervous disposition. A skip option is available with each video sequence.
As part of your investigation you will need to uncover a series of five clues represented by a head icon situated towards the top right corner of the scene. A fly-out tray shows the clues required and these will be coloured in once located. When all the clues have been located for a particular task then you can visit the Investigation Board where a Deduction button will bring together the threads and allow you to move on to the next stage of the story.
The game features puzzles / mini-games and Hidden Object sessions. In both cases, the game uses a mixture of approaches to these elements. With the puzzles or mini-games, these items can consist on a single task, such as reassembling a torn document, or working your way through a series of linked tasks that need to be completed in a specific order. Some Hidden Object scenes offer a selection of individual items which need to be located with some requiring additional tasks before they can be found. There are also occasions when you will need to locate set numbers of object types within a single scene or search for shapes that come together to form a required element.
Mystery Case Files: Dire Grove, Salvation Grove is certainly a challenging game. The game will keep you occupied for many long sessions. I can not quite shake the feeling that the game's developers have tried to cram as many features as possible into the game and might have overdone it a little.
http://www.bigfishgames.com/download-games/27825/mystery-case-files-dire-grove-sacred-grove-ce/index.html