JAM Rewind and Lindy BPS-360 Speakers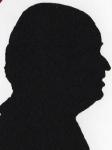 Here I am looking at two different portable speaker systems. The first a retro design called Jam Rewind. The second from a company that has a broad field of products Lindy, this like the Jam Rewind is both Bluetooth and Auxiliary input.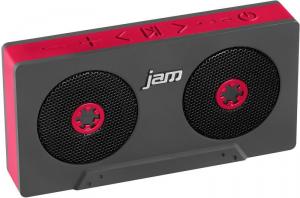 click image to enlarge
Jam Rewind
It is 17x6x2.5cm and weights 170grams. For those old enough to remember cassette tapes it looks like a bloated version of one. Each reel is a speaker so you have two on one side and two on the other.
My unit was grey with red rubberised edges and the back edge has touch buttons. Here you need good feel as the buttons are the same red colour as the back colour.
Volume -, Volume +, Track back, Play/Pause, Track forward and on/off with a pin hole microphone in between the last two.
For a small unit sound quality was rather good with a good amount of volume available, the internal battery is stated to last 'up to eight hours' in my tests I got between seven hours five minutes and eight hours and thirty minutes according to volume using Bluetooth and a little more using an Auxiliary cable.
The two connections are on the right side a micro USB (cable provided) and 3.5mm socket.
I found the unit stood quite well on what would be where the tape emerges to be played. For a unit small enough to fit in most pockets it sounds good
The Jam Rewind is available from the first link below for £39.97 with free delivery.
http://www.amazon.co.uk/gp/product/B00L511QF6?ie=UTF8&tag=gadge0a-21&linkCode=as2&camp=1634
http://www.jamaudio.com/products/speakers/jam-rewind-wireless-pocket-speaker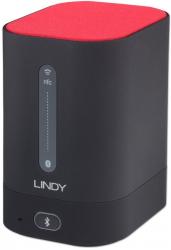 click image to enlarge
Lindy BTS-360
It is 10x7x11.5; add another 2.5cm to the first figure the depth if you are using the Auxiliary socket, it weights 360 grams.
The stated battery life is 'up to 18 hours' this I assume is for NFC or Bluetooth use as I started my tests using an Auxiliary cable which fits in the rear of the unit with the small power button on its left and to the left of that a micro USB socket (cable provided) for charging.
As stated I started with Auxiliary cable inserted and attached to an iPod, when the iPod needed charging I attached an MP3 player, over three long days I kept it going and only switched off to sleep. The figure I got was 49 hours, naturally I assumed I could not count so after the 110 minutes the battery took to fully charge I started again and amazingly I got 50 hours and 50 minutes of continuous playing with the only lead connected the 3.5mm one to my iPod and MP3 player. To be fair the amount of volume it gave was not great but definitely better than wearing headphones not only because long wearing of headphones is not clever but with a speaker at a fair volume still enables you to hear a knock or ring on the door.
There is a small manual that explains how to pair for Bluetooth use or setup for NFC.
The four sides and base are covered in a black rubberised substance and the top in a red felt, a whole in the back above the connections gives some base.
The Lindy BTS-360 is available from the link below for £62.93 including delivery.
http://www.lindy.co.uk/audio-video-c2/bluetooth-audio-c1498/bts-360-bluetooth-speaker-with-nfc-p8089