Humax SoundBar STB1000BSW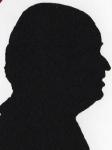 This is certainly the thinnest soundbar I have seen. It does however have a separate rather meaty sub woofer. So any thought you may have of a thin or sub standard sound reproduction should immediately be banished from your mind.


click image to enlarge
The sound bar is one metre long, 5cm tall and 2cm deep. The small plastic stand that it rests in is 40cm long, 5cm deep and 3cm tall. The sub woofer is 19x26x27cm.
As with all sound bars the main use will be with your TV and an optical cable. In my past tests with such items I have had mixed results. Here however anything that would normally throw volume from the TV speakers worked, that is of course what you want but with some devices not what you get.
The TV sound is not altered so it can be left at a normal volume of reduced to nothing, on my TV if you Mute the sound then you get a message on the screen saying MUTE so I tended to reduce it to level 1 where you would need brilliant hearing to hear the output it gives.
The SoundBar gives better sound than your TV does and when the sub woofer is incorporated you wonder just what you have been missing as there is so much the TVs speakers do not pick up.
It comes with an 11x4.5x1cm remote control that is powered by a clock type battery. It has just seven buttons. Once you settle on a volume level you like you probably only use the on/off button.
Should you wish to annoy the neighbours there is a bass boost button which is very powerful. It also has a surround sound mode that may even work better if you incorporate your TVs volume into the mix.
The soundbar also works as a Bluetooth unit and any device that has Bluetooth is easy to pair with it and your iPod or SmartPhone will produce sound quality you never knew it had even from MP3 files give it better quality music files and wow.
My main problem is hearing speech from mainly American movies as certain voice types are hard to hear and being an older person they are the area of sound reception that is often lost first, this is not to say that UK films are much better but both are improved by the sound bar.
If I have a problem anywhere it's with the sheer length of the soundbar at 1metre long – this is the smaller model – so do allow for this while it balances on the 40cm long stand it can still look out of place or not even fit if your TV resides in a corner.
The centre of the front of the sound bar has six LED's and at the back there are four possible leads in two pairs of two. One pair to the mains and to the sub woofer, the other possible pair are the optical cable and sould you use it an Auxiliary (3.5mm) input.
Providing you have the room (length) for this then it's great but remember you also ground space for the sub woofer.
The Humax STB1000BSW is available from the first link below for £179 with free delivery.
http://www.amazon.co.uk/gp/product/B00N3UWC9Q?ie=UTF8&tag=gadge0a-21&linkCode=as2&camp=1634