Audio for the Street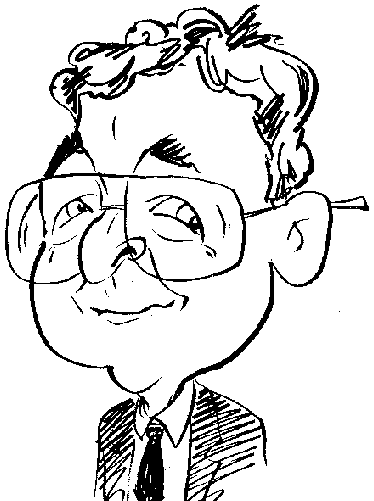 Review controls
This next product could give you the opportunity to improve your street cred as you wear a music output device on your hip.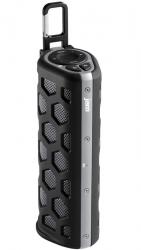 click image to enlarge
Unlike the other speaker units in the Jam range from HMDX that I have looked at in the past, this next offering has been designed specifically for use outdoors as you "strut your stuff" when out and about. The product in question is entitled the Jam Street. This is a wireless tubular stereo speaker unit.
With dimensions of 2,5 x 1.8 x 6.5 inches (D x W x H) and weighing 364g, the Jam Street, which could be described as a sound tower due to its shape, features a clip facility so that the device can be quickly attached to a belt or bag for hands-free carrying when you are on your travels. While the belt attachment is a nice idea, some might find that the bouncy effect of the Jam Street against a thigh when walking could be annoying. I know I did.
With its expected outdoor use, the Jam Street needs to be fairly robust and I have no concerns with this aspect of the device. The perforated aluminium body of the Jam Street is encased within a cutaway, decorative and protective rubber sleeve so that the device should be able to withstand being dropped from a few feet onto a hard surface without causing any damage. The Jam Street has also achieved an IPX4 level rating with regards to being splash proof.
Conveniently positioned, within easy reach at the top of the Jam Street, is a rubber area containing the unit's various controls. A compass wheel arrangement places the volume up and down controls in the North and South positions while fast reverse and fast forwards occupy the West and East positions. A smaller, second section of controls hold the power and pause/start buttons. There are also two LED pinhole lights which indicate Bluetooth activity and a battery level warning.
At the base of the Jam Street is a rubber flap which can be raised to reveal two communication sockets plus a pinhole option. The two connections are a micro USB port for charging the device using the supplied standard-to-micro USB lead and a 3.5mm jack socket for connecting to a device that does not support Bluetooth such as an MP3 player. You will need to provide this lead for AUX connection as HMDX has omitted to include one in the box. I will leave explaining about the function of the pinhole to a little later in this review.
Charging the Jam Street can take up to 3 hours with the LED light, mentioned earlier, glowing red during the process. According to HMDX, a full charge should give you a battery life of 8 hours. I have to disagree with this figure. Using the Jam Street to boost the audio output from a tablet playing movies and a smartphone playing music, I managed 11 hours 10 minutes of clear audio before the battery LED started to blink red to indicate that a recharge would be required shortly.
Several of the actions performed by the Jam Street are accompanied by a female voice providing feedback. For instance, you are informed when the device is powering up or closing down, when maximum voice level has been reached and when entering pairing mode which is brought about by holding down the power button for 5 seconds. The voice will also announce an incoming phone call if the Jam Street is paired with an appropriate device. An incoming phone call will automatically pause any music being played. However I found that the music needed to be restarted manually once the phone call was completed.
By default the various announcements are in English. There is an option to change the language to French, German or Italian. This is where the pinhole option I mentioned earlier comes into play. Included in the package is a small tool for inserting into the pinhole in order to cycle through the available choices.
Overall the Jam Street is a well-designed, sturdy piece of kit. It can deliver 360 degree of audio output. My only reservation would be regarding the volume level which was more than adequate for indoor use but could struggle when competing against the general noise often encountered out-of-doors. Priced at £74.99, the Jam Street should be available from Currys/PC World, HMC, Tesco and Game stores.
http://uk.jamaudio.com/products/speakers/jam-street-rugged-portable-speaker