Rescuing Your Twin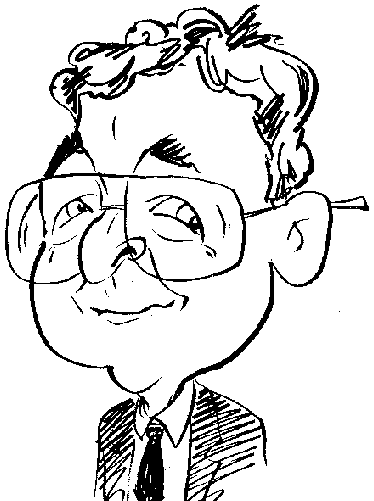 Review controls
Described as a dark and mysterious Hidden Object Adventure game, Small Town Terrors: Pilgrim's Hook sets you the task of saving your twin brother from the evil presence that has invaded the community of Pilgrim's Hook.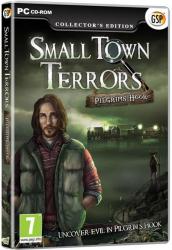 click image to enlarge
Recently added to the Avanquest GSP catalogue, the game of Small Town Terrors: Pilgrim's Hook is available in Collector's Edition format. This title offers a variety of bonus items, some of which are available immediately while others require the main game to be partially or fully completed before you gain access. You can immediately view concept art and wallpaper plus the integrated Strategy Guide. Castor's Creatures and Achievements will be constantly updated as you progress through the game while Arthur's Journal, Whale Bones and a bonus prequel chapter are only available once the main game has been completed.
Before starting to play the main game, in which you are cast in the role of Vera Hargrove, you can make certain adjustments to the game's environment and decide on a difficulty level. Volume settings for music, effects, ambient and voice dialogue can be individually adjusted along with whether to play in full screen mode and use a custom cursor. There are three levels of difficulty identified as Casual, Expert and Hardcore. Depending upon your choice, the speed of recharging the Hint and Skip features will change plus the frequency at which sparkles appear and the number of hints. When playing in Hardcore mode, the map feature will have reduced functionality.
As Vera Hargrove you respond to a call for help from your twin brother, Arthur, who still resides on the island of Pilgrim's Hook where you both spent your childhood. On arriving at the island, an interactive, optional tutorial can be activated to explain about the different types of mouse cursors and other features of the game as you examine and collect items, move between scenes and receive information, delivered by voice actors and duplicated in text format, from characters whose lip movement does not match the dialogue.
In Adventure mode various tools are arranged across the bottom of the screen. Initially the left side will be home to the menu and notebook which automatically records your progress. Later a map feature will be added. Apart from Hardcore mode, this map will display locations and where tasks need to be completed plus it has the ability to transport you to a particular location.
Taking up a central position is the inventory storing the items you have collected. From time to time, items in the inventory will automatically joined together to create a tool needed at some later point during the game. Completing the available tools are the Hint feature and the Strategy Guide containing a step-by-step walkthrough of the game.
Often the scenes in this game, although well drawn, contain dark areas which can make it difficult as you search for items and clues. When you make contact with other characters, their dialogue is delivered in spoken format and as printed text. Generally character animation is limited to basic face movement but, as already mentioned, there is little evidence of lip synching. Appropriate animation appears elsewhere within the various scenes.
As with other scenes, those that appear in Hidden Object mode contain dark areas which are often used to conceal objects that need to be located. You will either have to find a specific number of designated items or, less frequently, twelve different objects. Some of the objects will require an additional action before they can be selected. Once the initial collection has been found then you will need to find one more item and this will become your reward.
There are a number of puzzles or mini-games that need to be completed. Sometimes the puzzle can be solved with a trial and error approach while others call for logical thinking or hand-eye coordination as objects need to be manipulated around the screen. A Skip option becomes available and can be used on the odd occasion you become stuck.
While playing the main game you can be on the look out for Castor's Creatures and these can be added to your collection. Once you have completed the main game then you can return to the various scenes to collect the 30 Whale Bones which are dotted around. There is also a bonus chapter relating how this story began. Although the main game is a little light on content, these bonus items do help compensate in no small measure.
Priced at £10.20, Small Town Terrors: Pilgrim's Hook requires a 1.2GHz processor with 256MB of RAM, support for DirectX 9.0c and 760MB of hard disk space running Windows Vista and later.
http://www.gspgames.co.uk/games/small-town-terrors-pilgrims-hook-collectors-edition-502067?meta=hiddenobject