MediaOne BT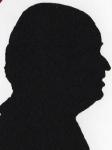 This pair of speakers are described as 'Monitors' which for those who do not know is a term used by musicians to have speakers facing themselves so they can hear what they are playing. Here there is a twist in that they can accept Bluetooth input.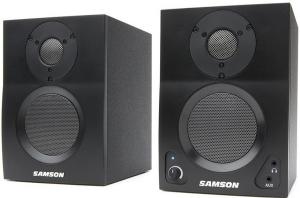 click image to enlarge
Music is important to me, while journalism is my job; my hobby is photography and music especially Jazz is my passion. So little things like quality of sound in recorded music are something that I very much appreciate, enjoy, savour and even dare I say the word love. Live music is everything and if I cannot be at a performance then the next best thing is the recording and so these monitor speakers are little marvels, the quality is vital to musicians who can often denote a problem almost before it has occurred.
These are not large units, but they are powerful. The speakers are 14x16.5x20 but with the mains lead inserted the depth is another 3.5cm so 14x20x20cm are the working figures.
The supplied mains lead is 6feet (these are American) but they come with a built in voltage regulator so can be used on either 110 or 230 volt systems with a flip of a switch.
Interestingly the speaker link cable is 2metres. So you should get a reasonable distance between the pair and while I doubt they would ever grace a famous concert hall your own music be it good quality MP3, WAV or other lossless formats can be reproduced with quality.
The one thing that I feel should have been in the box – that was not and I checked that I was not an oversight – was a pair of RCA to 3.5mm socket to allow the occasions when Bluetooth is not wanted and to allow the Monitors to be used as a pair of standard speakers after all not all devices come with Bluetooth and it would allow them to get quality sound as well. Looking online they are available for less than one pound including delivery so buying in bulk the cost would be pence.
I know the main use is Bluetooth and here I tried four different sources all were excellent but if the unit has RCA sockets then they are there to be used.
The A5 Owners Manual is in five languages with the first fifteen pages in English.
There are three units in the range mine were the lowest specifications called BT3 which have a 3inch woofer with polypropylene cone. The frequency response is 80Hz to 27kHz.
On the front of the right speaker is a volume control – bottom left – and a 3.5mm headphone jack and Auxiliary input - bottom right -. The rear has the pair of RCA sockets top left, a pairing button top right, wire connection to left speaker mid right, on/off rocker, mains input below these and finally the voltage changer covered bottom right.
These are lovely Monitors and remember I have only seen the lowest specification unit of the three.
The Samson MediaOne BT3 are stated to be available for £101.99
http://www.samsontech.com/samson/products/studio-monitors/media-one/mediaonebt3/