Building for the Gold Rush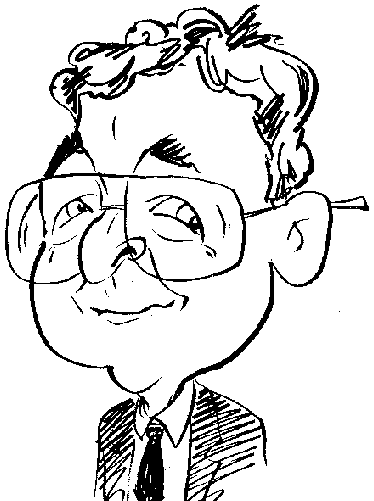 Review controls
Like with many boys of my generation years ago, cowboys & Indians was a popular pastime but somehow getting involved in a gold rush never came into it.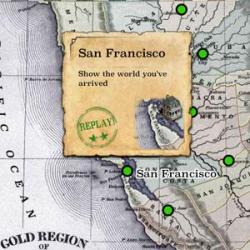 click image to enlarge
The year is 1849 and the location is California. At this time and location you are wondering how best to make your way in a world of opportunity with minimal laws to thwart any plans you may devise when the blood pounding cry of "There's gold in them thar hills!" begins to be heard. This is the chance you have been looking for. But it is not for you the risky business and hard labour of joining in the gold rush. Instead you seize the opportunity of providing accommodation and other money-making facilities for the hordes that are expected to descend on what had previously been uncharted lands. This is the concept behind the city management game of 1849.
Rolling back the years to that period of American history dominated by the fever pitch engendered by the gold rush, this title is the first offering to appear from Somasin, a San Francisco based studio founded in 2013. Designed by a collaboration between Robert Zubek and Matthew Viglione, 1849 is a game that is set to be available on the PC, Mac, iPad and Android tablet platforms. This review is based on the PC Windows version of the game.
With a well-drawn backdrop showing a typical "Wild West" type township, the game's opening title screen gives you a choice of options. Selecting the Settings option allows you to adjust sound effects and music with a choice of either turning them on or off rather than having a specific volume level. This all or nothing approach does strike me as drastic. Other options within Settings include opting for high resolution textures and playing the game in full screen mode.
The game initially offers two main playing option. You can opt for Story mode, which covers the main game as you tackle a series of various levels based on different towns, or Sandbox mode. This latter mode provides you with the means to build your dream town in a Californian town of your choice. There is also an option to log onto the company's website to share your experiences with others.
As usual with games of this type, you are set a series of tasks and targets that you need to meet. For example the first task that faces you will involve creating a hunting settlement where you can gather hides which can then be sold to San Francisco. You will need to build three houses, create a trade route for the lumber you will require and stockpile 20 hides for sale to San Francisco.
Your area of operation is centred on a storage depot with a road running alongside it. A panel at the bottom of the screen will display the current date and available resources such as wood, people and cash. There is also an option to speed up time rather than having to endure a wait for tasks to be completed. Icons, represented as coins, sit in the bottom corners of the screen. On the left are coins giving access to the storage depot and financial adviser while the coins on the right provide access to various menu options and the buildings that are available to be built. Overlaid messages appear to indicate when specific tasks have been completed or when you need to carry out operations such as raising money or providing food for those inhabiting the houses that have been built.
You have a top-down view of the area available to you as you take in the scenery and the road that is vital as a means of access to the community that is under construction. Ant-like workers and other residents scurry around to complete tasks that do not require specific instructions. They just tend to concentrate their energies on the building constructions that are underway. These constructions could be dwellings, bakeries, mills, vineyards, saloons etc. Apart from houses, other types of buildings generally need to be positioned next to the road for easy access. As long as you have enough lumber and the necessary finances then you can build what you need to fulfill the set tasks.
While it might initially appear that building is the be-all and end-all of your work with this game; that is a misconception that could result in problems as you progress through the levels. This is not just a construction game. You will need to get involved with some social planning as you will need to provide access to food, facilities and even some form of law and order with a Sheriff's office. You will also need to decide whether to be side-tracked from your basic tasks by accepting the commissions that are occasionally on offer. You could well spend many hours as you develop a career as a California tycoon in the 19th Century in a game that grows on you as you make progress.
The PC version of this game requires a Pentium 4 processor with 512MB of RAM and 75MB of hard disk space running Windows Vista and later. I have seen this title advertised at £10.99.