Shadows of the Vatican Act One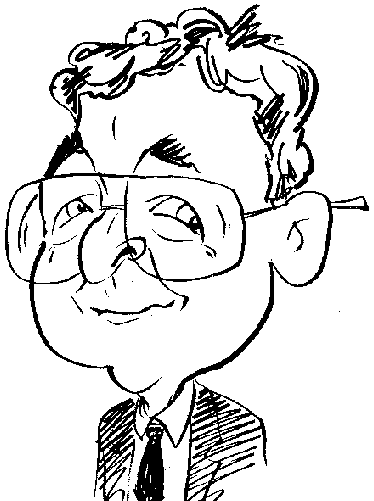 Described as a third-party point-and-click adventure game, Shadows on the Vatican has been adapted from the David Yallop book "In God's Name". This book, which is featured in the game, was inspired by recent events in Italian history.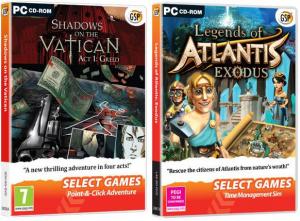 click image to enlarge
Unlike most computer games, which tend to be self-contained units, Shadows on the Vatican was designed, right from the start, to be an adventure that is spread over four acts which will be supplied on an individual basis. This approach is, no doubt, partially influenced by the Marvel/DC Comics connection with Lorenzo Ruggiero who is the game's Art Director. The first act of this adventure, entitled Greed, is now available as part of Avanquest's GSP game catalogue.
When installing this game you are given the option of going for the standard or Full HD version of the game depending upon your system resources – I selected the latter option. You will also be given the opportunity to choose from various graphics and audio settings displayed in a dialogue box prior to playing the game. This approach is a feature I used to encounter in the past but not for a while.
Do not expect an instant response when firing up this title as it was a fairly lengthy process on the test machine before you arrive at the title screen. Comic strip style bars on the right of the screen offering the chance to start a new game, load a previously store game, make adjustments to various volume levels including spoken dialogue which is used throughout the game, and quit. If you do decide to make volume adjustments then you need to save your settings otherwise they will be lost on exiting the game. You will also need to save your game position in one of the slots made available whenever you decide to take a break.
When starting a new game you are shown a comic book style opening as a helicopter, with your character as the pilot, arrives to rescue African children in 1996. The children are being watched over by Dellerio who had been your mentor when training as a novice priest. Unfortunately before you can rescue the children, armed men turn up and kill Dellerio. Fast forward to 2100 and your character has now given up the priesthood, trained as a doctor and is now based in Rome. At this point you take over control of your character.
There is an option to make use of a tutorial to help you understand some of the game's concept. While helpful, this tutorial does expect you to follow its instructions without taking any detours. As mentioned earlier this is appoint-and-click adventure game whereby you move your character around the screen and carried out tasks using the mouse cursor. Possible hotspots will be indicated by pop-up labels when touched by the mouse cursor. You can also view all hotspots in a scene by holding down the spacebar.
Conversations play a major role in this game. It does not matter who is involved in the conversation, the sequence will be rather lengthy. Images of the participants will appear at the bottom of the screen as their dialogue is delivered. Once the initial chitchat has been completed then circular images representing various topics will appear. The game does not appear to support the concept of redundancy as all the topics must be selected in order to make progress. Your path will be blocked if you attempt to ignore a topic. Fortunately you can cut short sections of dialogue with left mouse clicks.
The game's characters have been created using motion capture technology unfortunately the end results could hardly be considered realistic. Generally the various characters are almost static during conversation. When a character needs to move around then the movement will be of the straight line type and appears unnatural and rigid.
During the game your character will collect various items which are automatically placed in an inventory. This inventory is situated at the top of the screen and is hidden until brought into play by the mouse cursor. When necessary, items in the inventory can be combined to produce a tool you need. Depending upon whether you use a left or right mouse button click, items in the inventory can be examined or put to some use. The same type of process can be used with other items, so a left mouse click gives you a casual look while a right mouse button click is for a more detailed examination.
As with the conversations, other actions in this game will be blocked unless you have carried out all the preamble tasks. This straight-jacket approach can be rather frustrating as you can often see the correct path to take but can not do it unless related tasks have been carried out.
Your character will need to visit various locations set within Rome. In order to move between these locations you can use a map feature. Overlaid on an illustrated map of the city will be snapshot pictures of the locations available to you. By clicking on a snapshot you will be transported to that location. I would have said "immediately transported" but there is usually a delay before the new scene appears.
Apart from the numerous lengthy conversational interludes, this game has little to offer with regards to user interaction until you get near the end of this first Act. Navigating a car through the fog-of-war, tricking a bodyguard and rescuing some documents is about the limit of your interaction. While some of the scenes are well-drawn with plenty of detail, the game's actual content is minimal. This is not a game I enjoyed playing and feel it is over priced at £10.20. The standard version of the game calls for a 1.0GHz processor with 1GB of RAM and 1GB of hard disk space running Windows XP and later. You need to double these specifications for the HD version.
http://www.gspgames.co.uk/games/shadows-of-the-vatican-501271