Dreamatorium of Dr. Magnus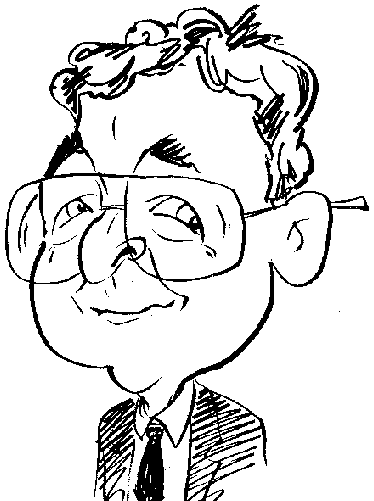 In the Dreamatorium of Dr. Magnus game, you are cast in the role of Sarah Green, a young detective about to embark on her first solo case. She is given the task of solving the mysterious disappearance of a local doctor. This is Dr. Magnus, of the game's title, who has been acting strangely following the tragic death of his wife and daughter in a car accident.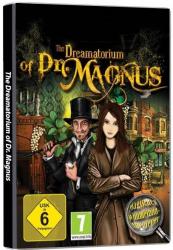 click image to enlarge
The opening sequence of The Dreamatorium of Dr. Magnus is less than inspiring as a series of static images and printed text introduce you to your character, a victim of some strange dreams that are relevant to the story, and the case that is about to be investigated. Options are available to adjust the volume level of the background music and sound effects plus play in widescreen or windowed mode. Two levels of game play difficulty are available. You can either opt for Casual mode with a faster recharge of the Hint and Skip features plus helpful sparkles to indicate active zones or Advanced mode with no sparkles and a slower recharge speed.
An optional tutorial is available to point out some of the features of this game as Sarah begins her investigation into the disappearance of Dr. Magnus. The various scenes are well drawn but rather flat in appearance with only an occasional animation, such as a small creature scuttling across the floor, to add some interest. Your inventory takes up a central position across the bottom of the screen. Chevrons at each end of the inventory allow you to scroll in either direction when you collected too many items to fit into a single screen. Generally items are used only once but there are a few occasions when something will be required more than once and in such instances the object will be returned to the inventory until it is no longer needed.
To the right of the inventory are your notebook and Hint features. The notebook will automatically record your discoveries and make them available to you during later parts of the game. When activated, the Hint feature will highlight a Hidden Object or indicate the next action that can be taken apart from when playing one of the mini-game puzzles when you are on your own (Skip option apart).
On the opposite end of the inventory are your Achievements status and the number of "Eye of Horus" symbols you discover concealed in the various scenes. Some of these symbols are harder than others to locate. In total there are 25 "Eye of Horus" symbols waiting to be tagged. The Achievements are rewards on offer for completing certain targets in different aspects of the game such as finding a set number of items within a few seconds or completing a Hidden Object scene without asking for help. The Achievements have been classified as Emerald, Ruby or Diamond.
The usual collection of mouse cursors is used to indicate when different actions are possible. These cursors appear when you can examine an object, collect an item for use elsewhere and move in a specific direction to another scene.
Spread over five chapters covering 39 scenes, the game involves Sarah following clues and notes that have been left around for somebody to find. When I say "clues", these items are more like pointers that seem to have a memory jolt for Sarah as she remembers episodes in her past. A great deal of back-tracking will be required as objects located in one scene are rarely needed at that location and only become useful when you have revisited a previous scene. As there is no map feature in this game you are left to your own devices as to how the various locations are connected and how best to travel from one to another.
The game has 24 Hidden Object locations with some being used more than once. When this happens, the list of items to locate will be different although the placement of the items in the scene will remain the same. All the items will be visible and none will require any additional task. At the conclusion of each Hidden Object sessions, you will be rewarded with an item that will prove useful later in the game. Usually your reward will not be one of the items that you have found.
The game has a mixture of mini-game style puzzles that need to be completed in order to make progress. Generally they are reasonably challenging and there is always the option to skip any that might prove too difficult although I do not foresee too many taking this option. I was only tempted once as I searched for the difference between two scenes but managed to resist and complete the challenge without assistance.
The storyline is not too complex. By the time you reach the halfway point of the game you should be fairly clear as to how the game will end. This is not a game that will cause you too many sleepless nights or long sessions of burning the midnight oil. Most players should have little difficulty in completing the game within three or four sessions of average length.
Priced at £10.20, The Dreamatorium of Dr Magnus requires a 600 MHz processor, 512MB of RAM with 304MB of hard disk space and support for DirectX 9.0 running Windows XP and later.
http://www.gspgames.co.uk/games/the-dreamatorium-of-dr-magnus-501563