Return of the Duke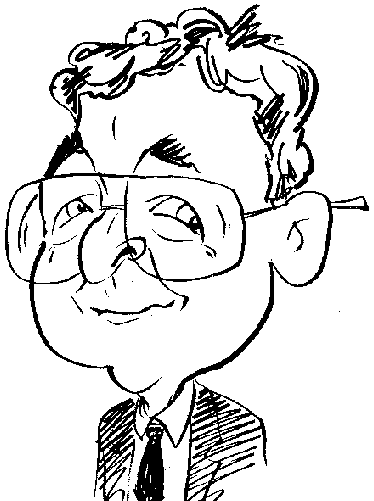 To avoid any confusion for older readers, I should point out that the subtitle of this next game, "Return of the Duke" does not refer or have anything to do with Marion Mitchell Morrison (aka John Wayne) who was the star in numerous action films.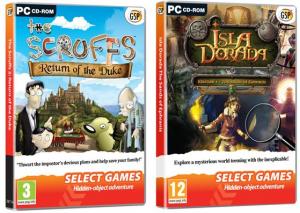 click image to enlarge
The Scuffs 2: Return of the Duke is a Hidden Object Adventure game that is now available on Avanquest's GSP label. Spread over 10 chapters, this game sets you the challenge of helping Grandpa Scruffs, the rightful heir, become the next Duke of Scruffold. For some reason, not explained in the game, it has taken Grandpa Scruffs 30 years before stepping forward to claim his rights. As a result he has only one day left to authenticate his claim and stop the evil Charles from usurping the throne. In order to succeed Grandpa Scruffs must locate the old Knights of Scruffold and gain access to their Regalia. You, of course, step forward to help Grandpa Scruffs in this task.
As usual with games of this type, you can adjust the volume level of music, environment and sound effects. Options are available to play in full screen mode with a custom cursor. There is an option for a wide screen monitor but this was greyed out. The CD box also mentioned concept art, crafts and a strategy guide but none of these were available. The game can be played in either Casual or Expert modes with the former providing more help and a faster recharge of the Hint feature.
Following a picture book style opening, with animated characters and voice actors providing the dialogue, you have the option of using an interactive tutorial that explains about the different aspects of a game that involves helping other characters in order to gain their assistance. Different cursors are used to indicate when specific actions are possible when you hover over a hot spot. Area of interest, which might contain a clue or puzzle, will sparkle to attract your attention. When you able to move to another location, walking feet will appear. Often these other locations are sign-posted and, by clicking on the signpost, you will be instantly transported to that place.
Each of the chapters making up this game follow a basic pattern as you work through the three distinct parts. Following a conversation with one of the other characters, you will need to locate a set number of a particular item, such as candles, feathers or cakes, within the current scene. You will then need to return these items to the character who will then give you a scroll listing further items that need to be located. Some of the items will require an additional action before they can be found. You will be rewarded with at least one of these items. A series of puzzles and other actions will then need to be completed before you receive part of the Regalia and information about who to contact next in your quest.
To assist you in your task, various tools and facilities are arranged across the bottom of the screen. In the left corner is a notebook which lists the current tasks that need to be completed. A compartment holding the current scroll comes next and this is followed by your Inventory which doubles as the area for displaying the list of items that you need to find. Scruffy, the family dog, acts as the Hint feature as he is busily sleeping in the right corner waiting to be called upon.
It is Scruffy's job to provide help when required. Sometimes this help will be little more than look elsewhere. However like most dogs, Scruffy is very good at sniffing out items. After being awoken, Scruffy will become more excited and animated the nearer your mouse cursor gets to a required object. As if reacting to the proximity of Scruffy, the object will start to tremble slightly until you click on it.
The puzzles which pop up at regular intervals time are both innovative and challenging. If you discover that a particular puzzle is too difficult then there is an option to skip it and continue on your way. There are numerous cut-scenes with animation and voice dialogue to help the story flow. An option is available to skip these scenes.
With its combination of well drawn graphics, animated sequences, innovative and challenging puzzles plus voice actors who appear to be enjoying themselves, Scruffs 2: Return of the Duke is an enjoyable game. It certainly makes a pleasing change from the usual diet of sinister titles with ghosts, murder and magic that have come my way recently.
Priced at £10.20, this game requires a 1.4GHz processor with 1024MB of RAM and 224MB of hard disk space running Windows XP and later.
http://www.gspgames.co.uk/games/the-scruffs-2-return-of-the-duke-%26-isla-dorada-double-pack-501268?meta=hiddenobject