An Optical Media Player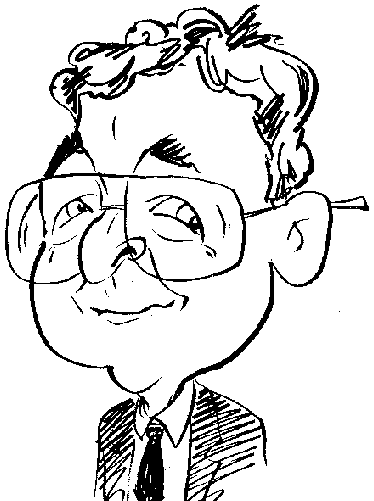 Review controls
Developed as different and competing formats, Blu-ray and DVD discs can now be played on the same device such as this next product which adds some extra features.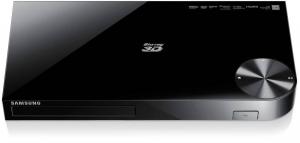 click image to enlarge
As part of its Smart line-up of products, Samsung has released its BD-F6500 offering. Unlike the other Samsung Smart units I have looked at recently, the BD-F6500 is an optical media player. Capable of handling Blu-ray and DVD media, this player comes with a range of features that include 3D and built-in wireless connectivity to integrate into your home network.
Opening the product's box reveals the main player unit with a permanently attached power lead, remote control, two AAA batteries and various items of documentation including a printed User Manual. Coated with a highly polished lacquered black sheen, the player unit goes for a slim-line look with dimensions of 360 x 40 x 196mm (W x H x D) and a single rounded corner to add a touch of style. A touch sensitive control wheel sits in the top lower right corner of the unit, just above the rounded corner, while a drop-down flap conceals a USB port is positioned on the front of the player alongside a remote control sensor and the smooth sliding disc tray. Connection sockets for HDMI, LAN and Digital Audio are arranged along the rear of the box. You will need to supply the necessary leads for any of these connection type options.
Setting up the player is just a matter of plugging it into a mains power socket, linking it to an appropriate viewing display (television) via HDMI cable (supplied by you) and then touch the power button. You will then be presented with the Settings screen where you can make the appropriate selections for On Screen Display (OSD), menu language, screen size and the network type required for certain of the supported features. This latter option can be set up either via an Ethernet cable (surely you have one available) or Wi-Fi link to your router as you add the Samsung player to your home network. At this point you will be introduced to the Samsung Home Screen.
Bearing a slight look of the Windows 8 interface, the Home Screen makes use of tiles, which are static rather than live, to represent the various categories of features available. Spread over two rows, the top layer consists of Movies & TV Shows top left, followed by Apps and then Photos, Videos & Music. The bottom row is made up of recommended Apps such as ITV Player, BBC iPlayer and KnowHow Movies, your Web Browser and Settings.
A navigation pad on the remote control unit allows you to move between and select your choice your option. The remote navigational control also comes into play when you need to use the on-screen keyboard to enter required data – hopefully not too often as it is not the quickest task. Once you get use to pointing the remote control at the Samsung player rather than the viewing screen (a habit I found hard to break and still occasionally slip back into making), the response time is reasonably quick.
The Films and TV Shows tile divides its content into tabs designated as Favourites, Featured, Movies, TV Shows and Purchased. To access many of these features you will need to create a password protected Samsung Account with a valid email address.
The Apps section divides its content into Recommended and My Apps sub-divisions. Additional Apps can be sourced from the Samsung Apps service. While it could hardly be considered a competitor to some other popular sources for Apps, the Samsung service does offer a range of choices covering topics such as Video, Games, Sports, Lifestyle, Information and Education. You will be informed which Apps are currently installed and which are free to download.
Selecting the Photo, Videos & Music tile enables you to play content stored on a variety of devices. You can use the front-mounted USB port to attach a flash drive in order to access its content as you drill down through various folder levels. My central DLNA Server was immediately recognised, giving me access to my whole library of music, movies and images. There are also options to access media via the Web and optical media.
While there is an option to surf the Internet, it is not a task best suited to be used with a remote control working in partnership with an on-screen keyboard but it could serve a purpose in an emergency. Links are provided for social networks sites including Facebook, YouTube and Twitter. There are also Apps for LOVEFILM and Netflix paid-for services.
Of course all these extra features are just window dressing for the player's main function of delivering your Blu-ray and DVD movie disks. Both of these tasks are handled without any difficulties. Generally there was a delay of no more than 10 second between loading a disc and arriving at its main menu. You then have access to all the facilities normally associated with optical media play back.
The Samsung BD-F6500 combines good looks, a range of features and connectivity options with a high standard of performance. I have seen this product available at £98.80.
http://www.samsung.com/uk/consumer/tv-audio-video/blu-ray-players/blu-ray-players/BD-F6500/XU