Two from Creative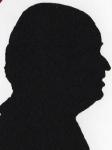 Here I am looking at a wireless speaker unit that can connect via Bluetooth, Near Field and even by 3.5mm lead. Second a pair of earbuds described as Noise Isolation In Ear Earphones, so two ways to enjoy your sounds without power.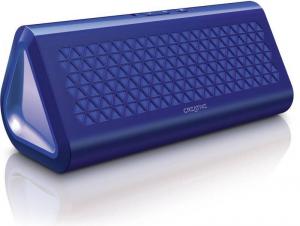 click image to enlarge
Creative Airwave
This is a single triangular unit 25cm long, 11cm at the base and 10cm tall. All the controls are in a line on the top, microphone, volume down and volume up on a single rocker button, and a multi-use that is on, pairing for Bluetooth and hold for off. Finally an LED that is white when on, flashing white while pairing and briefly red when you power off.
There are two inputs at the base of the back in the centre, Auxiliary input and Micro USB (cable supplied) for charging.
This unit can be used in three ways, Near Field, Bluetooth and by 3.5mm lead (not supplied).
A lot of the most recent Smartphones have Near Field capability just touch your phone on the rear of the unit and the speaker is connected to it, not only can you hear the output but you can even make/answer calls using the built in microphone.
To use it in Bluetooth mode will require a one of pairing of the device and then everything is the same as described above.
For those who do not have either then a 3.5mm cable can be used and of course this can be used as output not only for phones but other devices including the now less popular MP3 players.
The instructions for the Multifunction button are printed on the inside of the box lid. This consists of four diagrams with a number of seconds beside each. Press for three seconds to switch on, press for five seconds to enter pairing mode, press for eight seconds to power off.
I liked the sound quality from this nice unit, you get 12 hours of use between charges and if you are using Near Field or Bluetooth the volume button works but if you connect via 3.5mm cable you need to control the volume from the device your sounds come from.
The version of Bluetooth supplied is V3. It is available in black, red, green or blue.
Near Field is still new but it worked with the one device I have that supports it, Bluetooth was easy to pair and a 3.5mm cable also worked to give good sound and considering most devices that use a cable are expecting to be used by earbuds the sound out is rather good.
The Creative Airwave is available from the link below for £76.76 with free delivery.
http://www.amazon.co.uk/gp/product/B00D2LO4SS?ie=UTF8&tag=gadge0a-21&linkCode=as2&camp=1634
http://uk.creative.com/p/speakers/creative-airwave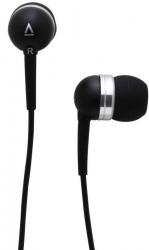 click image to enlarge
Creative EP-630 ECO Headphones
I do not expect Creative to provide 'value' earbuds, the word 'value' relates to price and these are currently on off at under £10 with free delivery. One saving made is with basic brown box packaging however quality is still up to the normal Creative standard, so everyone wins.
In the box you get the earbuds with two extra sets of silicon buds. You also get a tiny instruction and safety sheet but be warned for those with less than perfect sight you will need a magnifying glass to read it.
The lead still has gold coloured connections and it is 1.2metres long with the first 30cm from the ears being separate cables joining together for the last 90cm.
There is a good amount of noise reduction without going over the top so you should still hear a car horn or shouted warning when wearing them out and about.
I can say without fear that these are the best sub £10 earbuds that I have ever used.
The Creative EP-630 ECO Headphones are available from the link below for £9.99 with free delivery.
http://www.amazon.co.uk/gp/product/B009WQV15G?ie=UTF8&tag=gadge0a-21&linkCode=as2&camp=1634