A Wireless Headset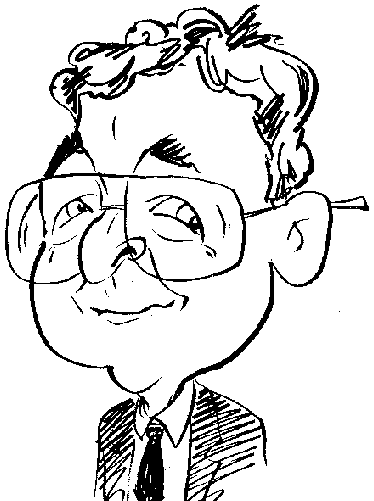 Review controls
Giving you the freedom to listen, communicate and adjust a variety of settings are features on offer from an over-the-ears style of headset from Creative.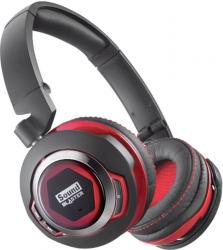 click image to enlarge
The Evo Zx is a member of Creative's Sound Blaster range of headset products. As with the other models in this product range of stylish looking headsets, the Evo Zx features a choice of connectivity options. Not only do you have Bluetooth with NFC (Near Field Communications) capability but also wired options either via USB or a standard 3.5mm audio link. To help with wired connections, Creative has provided a 180 cm micro-to-standard USB lead and a 120 cm audio lead with 3.5mm jack plugs at each end. Both these leads are coloured red to match the flashing and stitching elements of this headset.
As mentioned this is a stylish looking headset. The headband, with all the padding concentrated at the top of the band, can be extended by up to 3 cm on each side to fit different head sizes. As well as the adjustable head band, the two well-padded ear pieces can be manipulated into a variety of positions. They can be rotated through approximately 100 degrees in a sideways direction plus swivelled inwards and outwards to a lesser degree. The ear pieces are attached is such a way that they can be folded inwards. This means that this headset can be collapsed for packing away in the supplied soft carry pouch when not in use.
Built into the padded ear pieces are 40mm FullSpectrum™ audio drivers that are powered by Creative's proprietary SB-Axx1™ audio processor that has support for aptx® and AAC technologies. The clearly marked right ear piece houses all the various controls, adjustment and connection features available with this headset. There are sockets for attaching a 3.5mm audio lead and a micro USB port. This latter option can be used for charging the unit's built-in battery and for connecting this headset to your computer. I found this micro USB connection to be an extremely tight fit when inserting and removing the lead. At least this should ensure that you are not accidently disconnected from your computer by a sudden movement of your head.
When turning this device on or off you need to use a small button on the side of the right ear piece that is marked SBX. This button is also use to activate various SBX features. Depending upon the current status when this button is pressed you can turn on features that include Dialog Plus, Smart Volume and Crystalizer to help restore "highs" and "lows" that can be compromised during audio play back. A spin wheel is available for adjustment the volume level while a pair of controls allows you to move backwards and forwards through available tracks. It did take a while to get use to the positioning of these features which you need to locate my touch alone. This was not a problem when using the face plate of the ear piece. By pressing this plate it will act as a multifunction feature for call, play back and pairing activities.
As well as delivering your music, this headset, when paired to your smartphone, can be used to communicate with others. Built into his head are voice focus dual beamforming (technology that controls the phase and relative amplitude of the signal) microphones that work in tandem and make use of Creative's advanced CrystalVoice™ technologies The CrystalVoice features include acoustic echo cancelling, noise reduction and the means to morph your voice into different characters with a choice of accents.
Depending upon the functionality available from your smartphone or other mobile device, you can pair your mobile device to the Evo Zx headset in the normal Bluetooth scan and pair method of by simply touching them together using NFC. Up to two devices can be paired to the Evo Zx headset and you can toggle between these devices.
Software is available for the Windows, Mac, iOS and Android platforms. In the case of iOS and Android you will need to download the free App from the appropriate store. Creative has supplied a URL for downloading the Windows and Mac software but unfortunately when I tried the link it just brought up my search engine. Fortunately I was able to track down the relevant file and download it to my system. In order to install this software you will need to ensure that your Creative device is connected to the host system. Once installed the software allows you to make adjustments to elements that have been categorised as SBX profile (music, movies or gaming), CrystalVoice, Headphones and Mixer to suit your own particular tastes.
Apart from the problem of needing to search for the appropriate Creative computer software, I was impressed with the performance of this product. The headset was comfortable to wear and produces excellent audio quality with a range of features that add to the appeal of this device. Creative has priced this product at £199.99.