The Psychic Detective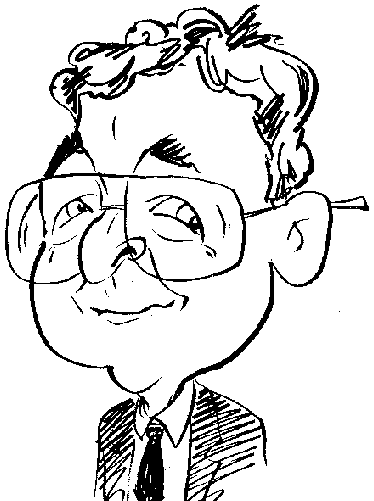 Review controls
Time to enter into the spirit (no pun intended) of the game as you attempt to solve murders committed in two different locations and time periods.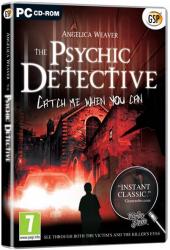 click image to enlarge
Angelica Weaver is a detective on Chicago's Special Task Force. This detective has the dual ability of being able to communicate with dead spirits and use super-sensory visions to jump back and forth between crimes committed in a historical London and present-day Chicago. Known as the Psychic Detective, Angelica Weaver sets out to solve the mystery of a murderer who taunts the Special Task Force with the message of "Catch me when you can" in this next game. This is the role you need to adopt in the Mumbo Jumbo developed game appropriately entitled Angelica Weaver: The Psychic Detective Catch Me When You Can.
Now available on Avanquest's GSP games label, this game arrives in Collector's Edition format. You get the main game plus various bonus items, some of which are available immediately but with a couple you need to complete specific tasks. Falling into the former category are various screen savers and wallpapers showing scenes from the game, a number of images showing scenes in different stages of development and a round-up of important characters that are featured in the story. The game's sound track can be saved to your hard disk. There is also a Strategy Guide with instructions and annotated screen grabs for those instances when you need help.
Not immediately available is an unlimited Hidden Object option. This will allow you to revisit the various Hidden Object scenes when you will need to find all the items located within that scene. You will be timed on your performance and given a Star rating. In order to open up this feature you will need to find 40 police badges that are dotted throughout the game. Finally there is a bonus chapter which become available once the main game has been completed.
Three levels of difficulty are available when playing the game. Casual mode uses sparkles to identify tools and areas of interest, the Hint feature recharges at a steady rate while the Puzzle Skip option takes three minutes before it is activated. The Advanced and Expert modes do away with sparkles while Hint recharging is slower. Advanced mode makes you wait for five minutes to use the Puzzle Skip feature and this delay is doubled with Expert mode. Other adjustable options include volume levels, a voice-over commentary provided by the on-screen Angelica Weaver animated figure and whether to have animated cursors or not.
An optional tutorial can be selected to help introduce you to the various types of cursor (eyeball, pointing finger, grasping hand and spanner), directional arrows and the collection of police badges and Dreamcasters. While not available in Expert mode, the 52 Dreamcasters that appear throughout the game can be used to provide the player with extra Hints. As mentioned earlier, by collecting 40 of the available 70 police badges you gain access to the unlimited Hidden Object bonus item.
The Hidden Object scenes fall into two specific types. You will either be asked to locate a set number of pairs within a scene or locate a list of items. With the latter style, the listed objects will be coloured white, blue or green. White items will be in plain sight, green items are shown as cryptic clues with blue items being concealed in some way. By left clicking on an item in the list, the on-screen Angelica will show a silhouette of the object. Clicking the Hint option will highlight the object in the scene. Once all the listed objects are found you will need to find an extra item which becomes your reward for completing the scene.
A great deal of moving backwards and forwards between locations will be required. In such instances the full screen view of the scene will be overlaid with a tool area running across the bottom of the screen. Taking up a central position is the inventory with tabs enabling you to switch to goals and objects views. On the left are a journal which automatically records your discoveries, the Strategy Guide and the number of police badges you have collected. On the right is Angelica Weaver's on-screen presence.
From time to time you will need to solve puzzles which are varied in their approach and style. Generally the puzzles fit in with the story line and are challenging. Some of the puzzles require a degree of hand eye coordination. There will also be a number of cut scenes revolving around discoveries made by Angelica.
While, at times, the story line could be confusing, overall the game play was absorbing and held my attention. The game's graphics, animation, and sound effects combine in this murder mystery that encompasses to different locations and time periods. Priced at £10.20, Angelica Weaver: The Psychic Detective Catch Me When You Can requires a 1.0 GHz processor with 1024MB of RAM and a fairly large 1144MB of hard disk space running Windows XP and later.
http://www.gspgames.co.uk/games/angelica-weaver-psychic-detective-catch-me-when-you-can-500386?meta=hiddenobject