Audio Recorder 3.0 Plus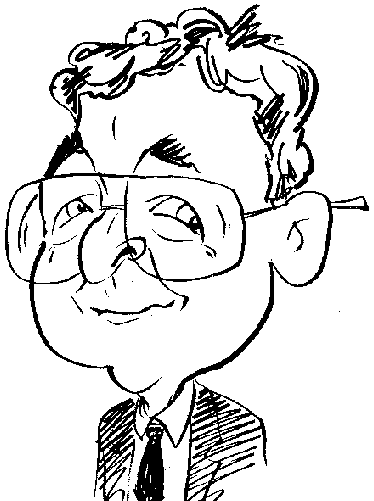 Review controls
Like vinyl, cassette tapes are yesterday's technology. A new product from honestech offers to help safeguard any media stored on such items.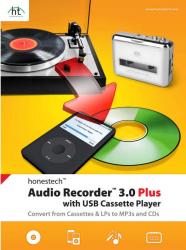 click image to enlarge
Over the years, like many others, I have built up an extensive collection of music. While more recent additions to this collection are on CDs, vinyl and cassette tapes still makes up a large percentage of my collection. Unfortunately both of these early formats have seen better days with regards to the availability of the hardware required to play back the content as manufacturers have moved into other areas of production. In order to help you safeguard analogue music and other content stored on vinyl and cassette, honestech has developed its Audio Recorder 3.0 Plus product.
This product consists of the Audio Recorder 3.0 software on a CD, a Quick Start Guide and various items of hardware. One of the pieces of hardware could well refer to the "Plus" part of this product's title. This is a stereo cassette player, a bit like the type I use to carry around years ago for my music entertainment when on the move. The other items of hardware consists of a mini/standard USB lead, 3.5mm to 2RCA cable male, 3.5mm to 2RCA cable female and an earphone set.
Installing the supplied software is straightforward as you select from a choice of languages and opt for your chosen destination drive and folder. Icons for an on-screen User Guide and the main program are added to the desktop. A 25-character serial number will need to be entered when you first run the software along with your registration details.
The program offers you a choice of Easy Wizard or Advanced mode to cover both novice and professional users. Selecting either mode gives you the initial choice of using the supplied cassette player or another audio player such as a record deck or radio. With the cassette player you can use the USB cable to attach it to a computer while the 3.5mm to 2RCA cables can be used to connect other devices.
The Easy Wizard starts off by allowing you to make a basic adjustment to the volume level output of your chosen device. You can then record the content user a user-defined file name in a specified folder. On-screen visual feedback is provided during the recording session. Once you have completed the transfer of the content to your computer, the file can be burned to optical media in either audio CD or MP3 CD format. Any splitting up of the content into individual tracks could be carried out manually by stopping and starting the recording at appropriate stages.
Advanced mode offers some extra features over and above that which is on offer when using Easy Wizard mode. You have greater control over the volume level of any input although this does not extend to adjusting specific left or right channel input. A Settings page allows you to define the destination, file name and duration limit of any recording. Buttons are available to start and stop recordings with each piece being listed in a spreadsheet-like format.
The Advanced mode also has an editing feature with the capability to introduce some effects and insert markets during silent periods so that you can cut the recording up into tracks which can later have ID3 tags added. Again there is a burn option but this time it is referred to as Publish. The Edit feature in Advanced mode also lets you bring in any pre-recorded content stored on the computer for any additional work.
For those looking for a nostalgia interlude you could use the cassette player, which is constructed of silver coloured plastic, as a standalone device for playing any cassette away from the computer. In such instances, you will need to insert two AA batteries into the cassette player to provide power plus use the supplied earpiece or your own favourite headset to listen to the content. Options are available to reverse the playing direction of the tape plus switch between continuous play, single side operation or play both sides before stopping. Whether attached to the computer or standalone, it was noticeable that a fair degree of pressure was required to activate the play and stop controls on the cassette player.
The Audio Recorder 3.0 Plus product performed reasonable well during testing. You have the choice of basic quick and easy transfer or more user involvement with greater functionality. honestech has priced this product at £39.95 which includes the bonus cassette player, software and various leads.