Away to the Promised Land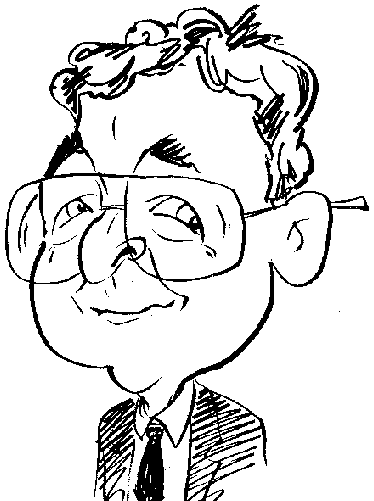 Review controls
Alawar offers to take you on a journey of adventure as you attempt to colonise the Spring of Eternal Happiness.
Buy Now!
Alawar The Promised Land
Download direct from Alawar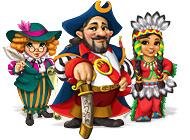 Looking for a fresh start and being of the adventurous type, you decide to set off for pastures anew. Finding a willing captain, complete with a ship and crew, who was prepared to set sail for faraway lands, you embark on your journey. Not every thing runs as smoothly as you, and no doubt the rest of the crew, would have wished. There were numerous occasions of mis-navigation helped in no small part by the loss of a compass overboard, and fierce storms that separated your stomach from its content. You also had to deal with the appearance of pirates and sea monsters before arriving at your destination known as the Spring of Eternal Happiness.
This then is the premise behind Alawar Entertainment's game of The Promised Land. With this strategy game you are placed in charge of the land and those settlers who survived the journey with you. For reasons not explained, no supplies seemed to have made the journey with you. You have to rely on the skills of the individual workers and any natural resources from the initial area of land. In some cases resources will not be immediately available until certain conditions have been fulfilled. You will, however, be able to take advantage of a semi-ruined building which can be repaired to act as your Town Hall.
The Promised Land is a task-based game and you have your own personal advisor called Isabel Right who appears from to time to help direct your actions. Your first task, naturally enough once the Town Hall repairs have been automatically carried out, is to assign members of your small work force to gather food and, a little later, wood. You simple need to click on a character and then place him or her on a source of food or wood and then let them get on with it. Your team works away quite happily even to the point of forgetting to eat. Rather than let them starve to death, you will need to drag them to the food table. You can also use the same method, click and drag, to move your focal point around your settlement area.
It quickly becomes obvious, and you will have ample time to notice this as I shall explain in a moment, that no matter how much food is harvested, in the form of fruit, and wood is collected by hacking at trees, the supply never diminishes nor do the trees show even the slightest evidence of damage. It isn't too long before you come across an addition to your work force but he is not prepared to work until some accommodation is provided for him.
However there is an extremely long delay, with plenty of food and wood collection plus eating, before the game allows you to access the new building section of The Promised Land. So for a long time you have this poor bloke wandering about the scene waiting for his home to be built and there is nothing you can do about it until the game lets you, nor is there any information provided as to how you could reduce this waiting period.
Eventually you can move on and put up a new building for the lost soul, enhance existing ones, open up new areas and cultivate the land so that your workers diet will be more varied, mine for raw materials and integrate new colonists into what could become a thriving and prosperous colony. There will be numerous challenges to face but only if you have the patience and resolve to get passed the incredible slow beginnings of the game.
Options are available to check out the resources you have built up and how to manage what you have. Each of the fifty characters that can come under your control has their own set of skills which can be developed through their work assignments. Your colonists also have their own likes and dislikes which can be viewed from a report option.
The game's bright, storybook style of imagery certain suits this form of game play and the animated characters move about realistically and generally avoid walking through each other. Background music can be reduced to a barely audible level if it does not appeal and I suspect many will take this option. I feel the game will only really appeal to those who are committed fans of this genre – sadly I would not classify myself in this group.
System specifications call for a 2.0GHz processor with 2GB of ram, 500MB of hard disk space plus support for DirectX 9.0 running Windows XP and later. You can download a 60-minute trial version with an unrestricted copy costing $9.95.