A Sony Wish List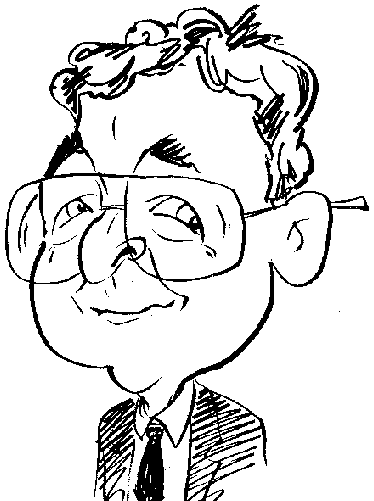 Review controls
Recently the Sony team was out in force at a Central London location to demonstrate some of the company's new products that could end up on your wish list for the Christmas season.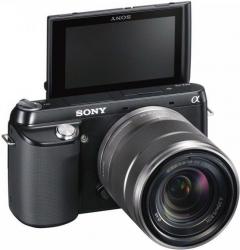 click image to enlarge
Wishing attendees a "Very Sony Christmas", the company had various products on display. These products were categorised as Home Entertainment, Imaging, Computing, On the Go and At Home. While the constriction of available space means I can not cover all the various products, I will include at least a couple of offerings from each category. Lets begin with Home Entertainment and, in particular, televisions.
For those who demand the full 3D experience, there is the new BRAVIA HX7 model. As with other recent Sony Televisions, this model comes with the Sony Entertainment Network layer that allows you to catch up on TV programmes you may have missed. You can also access Sony's own internet Music Unlimited and Video Unlimited services plus NetFlix, BBC Sport and Crackle. The BRAVIA HX7 is mounted on, what is described as, an eye-catching stand that should not look out of place in most living rooms.
If 3D personal viewing is more to your liking, then Sony can offer its 3D Personal Viewer, namely the HMZ-T1 model. Described as the "world's first 3D compatible Head Mounted Display equipped with a high definition OLED panel", this is a wearable headset with twin OLED displays and simulated 5.1 surround sound. This product can be used for watching movies or playing games.
When adding functionality to a television, Sony would like you to consider the Google TV box. This co-operation, between two giants in their respective fields, has produced the ability to surf the web from your television. You can search to your heart's content, check out your favourite web sites and access Google Play.
I could probably have filled this Christmas wish list with products from the Imaging category but I will limit myself to just three cameras. The new NEX-F3 model is a compact system camera that promises "big-camera" picture quality using a sensor that is bigger than those usually found in a product of this type. By capturing more light, the NEX-F3 should deliver low-noise stills and crisply detailed full HD video. Featuring a LCD that can be tilted through 180-degrees, this camera allows you to easily capture a self-portrait while an Auto portrait option should mean your shots are perfectly framed.
Using Sony's Translucent Mirror technology, the a77 (whish sounds more like a minor road than a camera) comes with the claim of being the quickest and most responsive interchangeable lens camera in its class. This camera is capable of capturing a continuous burst of full-resolution images at up to 12 frames per second.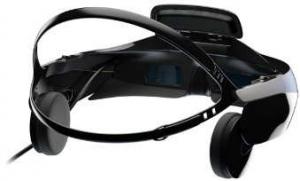 click image to enlarge
With another less than memorable title, the Sony HDR-PJ260 is a camcorder for capturing those exciting and important moments. This product features a mobile projector built into the camcorder's flip-out LCD panel enabling you to watch your home movies anywhere there is a wall or suitable surface. The camcorder also features stereo speakers with Clear Phrase and S-Master Digital Amplifier technology.
Giving users the choice of S, T or E series, Sony has a number of VAIO models on offer. The VAIO S series comes in a choice of 13.1-inch and 15.5-inch screen sizes with a slim fully-flat design. Using touch magnesium and aluminium, the VAIO T series has been designed as a go-anywhere model and features the first Ultrabook to carry the VAIO name. With a wrap-around design and softly rounded corners, the VAIO E series is described as being suitable for those looking for fuss-free multimedia computing.
Sitting alongside its various VAIO laptops, Sony also has the Tablet S. Featuring a 9.4-inch touch screen, this product weighs 598g and comes with the Android Ice Cream Sandwich operating system. Also featured in the On the Move category is the PlayStation Vita. Based around a 5-inch OLED screen, this portable gaming console has intuitive dual analogue joysticks and a rear touchpad for controlling a variety of games as you touch, tilt and steer your way to victory.
Moving on to the At Home category brings the RDP-XA700iP product into focus. This product, with a title that gives nothing away, features smooth, sensual curves to a device that allows you to dock or stream audio from your iPod, iPhone or iPad to a wider audience as well as providing charging facilities. Combining DAB radio, CD playing, iPod docking and Bluetooth connectivity, the CMT-V75BTiP is available in dark silver or red. This stylish model can be wall-mounted or sat on a table.
While on the move you might like to be using the MDR-V55 headphones which are available in different colours. The closed design of this model's ear-pads should help improve sound isolation with noise distortion elimination working even at high volume levels. Moving from the ear to the wrist we come to the Sony Smart Watch. This device can be used to check your calls, text messages, emails, Facebook updates and maybe even the time with a tap, touch or swipe of the finger. With new apps being developed, the functionality of this watch could grow over time.
If I had to select my favourite product from those on display then I would cast my vote for the Wonderbook™. This product works in conjunction with the PlayStation 3 by allowing users to interact with stories from famous authors. The first title to be published for this platform is J. K. Rowling "Book of Spells" offering that enrols you as a student at Howarts as you learn how to cast spells as you become immersed into the story. While aimed at the younger family members, I can see others of a more mature nature wanting to give this product a try.