All the Fun of the Fair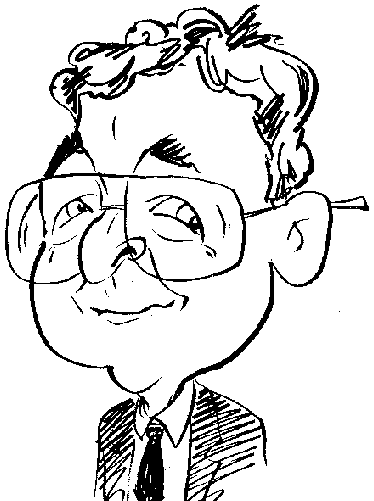 Review controls
More Adventure than Hidden Object style of play, a new game from Alawar takes you to an abandoned amusement part to solve a mystery.
Buy Now!
Weird Park Broken Tune
download direct from Alawar
with one hour free trial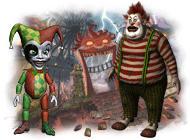 What is it with journalists? Some of them seem incapable of researching a good story without getting into a whole heap of trouble. For instance take the case of John Flatter who set out to investigate an abandoned amusement park that has a pretty gory history with disappearances and deaths. Before you know it, Flatter has disappeared, adding to the mystery of the place. You might almost suspect that, rather than look for a story, this journalist had succumbed to the temptations of the Big Dipper, dodgems and Ghost Train. But then we would not have the game ofWeirdPark: Broken Tune from Alawar.
Developed by Diesel Puppet,WeirdPark: Broken Tune belongs to the popular Hidden Object Adventure genre. The game is available in Collector's Edition format. Along with the main game, which must be completed first, you get a bonus chapter and some concept art. You also get a Strategy Guide which can be accessed at any time during the main game. This Strategy Guide is chapter based and is made up of thumbnail images of the various scenes from the game. Clicking on any of the thumbnails reveals instructions on how to proceed with the particular scene.
Following on from an introductory sequence with a spoken narrative, you are cast in the role of a private detective employed by John Flatter's newspaper to discover what has happened to the missing journalist by travelling toFairyGateParkto explore the amusement park. A tutorial introduces you to some of the basic concepts of the game. Your mouse cursor will change shape to indicate when you can examine, interact and use items plus when puzzles need to be solved. Large arrows appear when you have a choice of possible directions in which you can travel. Outbreaks of sparkles give you the clue that a particular area holds something of importance where you might need to complete a task, solve a puzzle or locate hidden objects.
A Hidden Object scene will list the various items to find either as words or shapes. When the list of items to find is shown as words, the game's developers took the decision to use a small font size and have compounded this by using a white font on a grey background. Those with less than perfect vision could struggle with the words. Fortunately most of the items are easily identifiable.
Each successful completion of a Hidden Object session will bring a reward in the form of one of the items located. This item, along with others you pick up during your travels around the amusement park, will be automatically added to your inventory so that they are available to be used later in the game. The inventory remains hidden at the bottom of the screen until touched by the mouse cursor.
When in adventure mode you will be given a full screen view of the current scene. Located in the lower left corner will be a journal which automatically records your progress and any clues you find. The lower right corner contains the game's Hint feature represented by a rather mournful monkey and a Hurdy Gurdy. Generally the Hint feature will not need recharging if it just supplies the appropriate direction you need to take. However for other types of help, such as locating a hidden object or highlighting a puzzle, the monkey will need to turn the handle of the Hurdy Gurdy to recharge the Hint feature.
This is an amusement park that bears no resemblance to theUKbased fairground where I worked during my school holidays many years ago. InFairyGateParkyou will find buildings that need opening up, machinery to repair, rooms to explore, sideshows to visit and a circus that holds a number of mysteries. You also have the distraction of a clown ghost appearing from time to time and a Loki-like imp character that keeps popping up in the most unlikely locations.
While some puzzles and tasks need to be completed before you gain entries to some parts of this amusement park, you do have a fair degree of freedom in the order in which they are tackled. Well drawn graphics with animation plus atmospheric background music help add to the game's appeal. I particularly liked the approach used by the Strategy Guide which requires you to do some of the work to find solutions rather than give you step-by-step instructions for each stage of the game.
You can download a 60-minute trial version of the game to try out before making a decision whether you want to purchase the full game at a cost of $9.99. System requirements call for a 2.0GHz processor with 512MB of RAM with support for DirectX 2.0 running Windows XP and later.
http://www.alawar.com/game/weird-park-broken-tune-collectors-edition/?pid=10447