Saving Clapper Wreake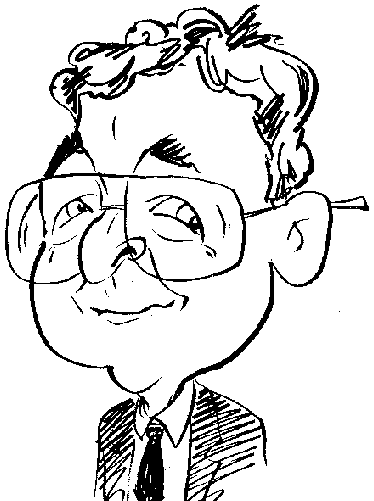 Review controls
Tact, charm and political correctness are just three of the attributes that you would never associate with the main character of this next title. This can only mean that the third episode of Telltale Games / Staandlooper Animation's Badge of Carnage is upon us as Detective Inspector Hector continues in his own inimitable way to save the citizens of Clapper Wreake from an unmentionable fate. Those of a delicate nature should stop reading now.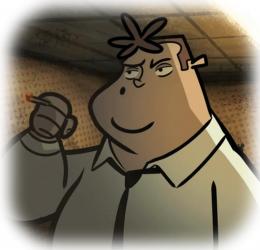 click image to enlarge
First we were introduced to the beer swilling, curry devouring and rudeness personified Hector with his way of working and interacting with others in an episode entitled We Negotiate with Terrorists. Next came the rather more lengthy offering of Senseless Acts of Justice that had an option to switch characters as you take on the mantle of Lambert who is the antithesis of everything Hector believes in apart from upholding the rule of law. Now with episode three, entitled Beyond Reasonable Doom, we have far more interplay between Hector and Lambert as numerous character switches are required to complete certain tasks in this game.
As with the first two episodes of Badge of Carnage, the third offering of this point and click adventure game gives you three game slots that can be used by different players or for staging points in the game. Following the pattern laid down in the earlier episodes, Beyond Reasonable Doom keeps the game controls to a minimum. With a selection of click, double click and click & drag you can achieve anything within this game environment.
A single click allows you to look at an object while a double click is required to pick up an item, use it or talk to another character. By clicking and dragging you can look around your current position or move to the next scene. Items can be combined by clicking on each one. In case you forget any of these controls then you can display them on screen by clicking on Hector's or Lambert's image found in the lower left of the screen depending upon your choice of character.
Also at the bottom of the screen is your inventory bar. This bar will contain images of any items you collect as you progress through the various tasks that make up this game. As you change places with Lambert at certain points during the game, the content of the inventory bar will change to reflect the items collected by each character. Items can be transferred from one inventory to the other by the character in control giving it to his partner. Hector can also add Lambert to his inventory so that he can be called upon to carry out certain tasks.
The game's main graphics are cartoon-like with many of the early scenes including a view of Hector's, and sometime Lambert's, bare backside. I should explain that this is not a fashion statement (I doubt that Hector would know a fashion statement if it bite him in the previously mentioned anatomical region) but the result of the game's opening scene which places Hector and Lambert in danger by being trapped in a room. They are both dressed in surgical gowns.
The room is filling up with sludge. The only way to stop the flow of sludge is for Hector to use an exercise treadmill (Lambert is handcuffed to an old bath so can not help) while he remembers the dream he was having featuring Helen Mirren and onion rings – this is not the only reference made to real live celebrities and personalities that are dotted through the game. How Hector, with or without Lambert's assistance, manages to escape from this predicament, I will leave you to discover. Numerous puzzles and tasks will need to be completed.
Often conversations will need to be carried out in order to make progress. You will be given a list of dialogue that can be used by clicking on the one you want. Sometimes, but not always the content of this list will change to reflect the flow of the conversation. Both your dialogue and that of the other character will be printed on the screen and delivered by an appropriate voice. As with the earlier episodes, the game features numerous colourful characters each with their own part to play as Hector upholds the rule of law in his own special way.
The game has its own comprehensive Hint system. You can either opt for a general hint as to what is required or drill down for a more detailed answer that could be made up of the individual steps that need to be completed. There is no penalty for using the Hint feature but you do have to accept a few insults regarding your lack of ingenuity.
If you enjoy bawdy humour and a total lack of political correctness then this game should appeal. Be prepared to be shocked, insulted and entertained by "the fat arse of the law". The game is available for $9.99. The game should run smoothly on a system with a 2GHz processor and 3GB or RAM. You will need around 850MB of hard disk space and support for DirectX 9.0x running Windows XP and later.