Sennheiser HD 220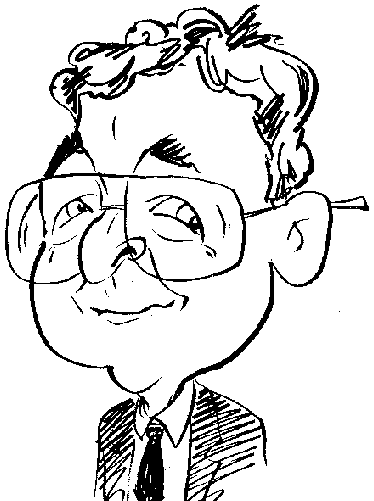 A new headset from Sennheiser, aimed at the youth market, adds a splash of colour with Adidas Blue.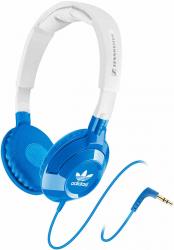 click image to enlarge
One of the first names that usually spring to mind when considering headsets is that of Sennheiser. This is a company that has a long-established and well-deserved reputation in this particular field. I am regularly accompanied on my daily walks by the Sennheiser PX 200 model, which can be folded up when not in use, for providing my listening pleasure by delivering content from my Clip+ MP3 player. Recently, however, the PX 200 has been temporally packed away while I check out the Sennheiser HD 220 headset for delivering my audio entertainment when on the move.
This particular model is the result of a collaboration between Sennheiser and Adidas Originals. The headset would appear to have been designed for the youth market as it combines a white plastic headband with medium sized, ear pads that are blue in colour. The headband has a centrally positioned 9cm padded area for a comfortable fit. You can extend each end of the headband by up to 6cm enabling it to be worn on different head sizes. Sennheiser's name is prominently displayed just above each extender. Left and right indicators are situated on the headband.
Adidas blue is used for the ear pads. You can swivel each ear pad through 90 degrees to ensure a better fit for different head shapes. Located at the outer side of each ear pad is the Adidas logo. Each ear piece is constructed of form padding covered by fake leather with a cut-out rubberised section for audio output. A 145cm single strand lead run from the left ear pad and connects to the music source via an L-shape 3.5 jack plug. The use of this type of jack plug means it does not jut out as much as a straight plug. Including in the box is a soft, draw-string pouch, using the same colour scheme, for storing the HD 220 when not in use.
While I must admit to feeling a little self-conscious when first venturing out wearing this rather distinctive headset, being neither in the first flush of youth or even remotely fashion conscious, this feeling quickly passed as fellow pedestrians ignored me completely as they seemingly failed to notice by new head gear. There were one or two problems, initially, with the length of the lead supplied as it did its best to get entangled in clothing and a neighbour's hedge on one occasion. However by looping some of the spare lead and tying a slip knot helped alleviate this problems.
You do need to make sure than the ear pads are correctly positioned to help ensure your listening pleasure is not invaded by outside influences such as traffic noise when walking down a busy thoroughfare. For general listening, which is what most people require from a product such as this, this headset is fine for all types of music. Volume control will need to be adjusted from whatever device is providing the audio. A mute switch on the lead would have been appreciated but this was not to be.
Although I failed to notice any discomfort when wearing this headset, there was a distinct feeling of relief with regards my ears when I removed the unit. This was after a listening session that lasted just under an hour. This is not an usual sensation as it often occurs with other headsets.
While there are other less expensive headsets around, the Sennheiser HD 220 by Adidas Originals is worth considering especially if you are a fan of blue and white. With a suggested retail price of £49.99, this headset will be available from a number of retailers including Dixon's Retail, HMV and Best Buy plus the Sennheiser online store at www.shop.sennheiser.co.uk.
http://www.sennheiser.co.uk/uk/home_en.nsf/root/private_headphones_sennheiser-adidas-originals_504687