Ravensburger for Kids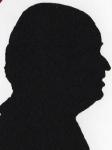 I know we are at the height of summer but the round of Christmas offerings are already happening, the two jig saws I am talking about here were actually shown at the Toy Fair to the trade last January for sale for this Christmas.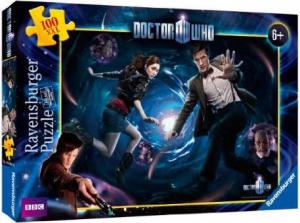 Doctor Who 100XXL
Still with memories of the 5000 piece offering that defeated me early this year I reverted to the other end of the scale with a 100 piece 'XXL' puzzle. This is aimed at 6+ with the average piece size being around 6x3.7cm.
The overall puzzle size is 49x36cm and features Dr Who and Amy Pond along with something that looks rather like one of my school teachers as well as a Dalek and what I think is a stone monster in a very blue scenario.
This I completed quickly and then offered it to a neighbours seven year old who also completed without too much difficlty.
Although the pieces are larger the fit is still perfect and the positioning of the four main character pieces means that get them assembled and what otherwise could be a rather tricky blue scene fitted in without difficulty.
However if this was say a 1000 piece offering for an adult it could give more problems with the amount of dark blue.
The Doctor Who 10 831 2 is available from the link below for £5.13 with free delivery.
http://www.amazon.co.uk/gp/product/B003GSLBT2?ie=UTF8&tag=gadge0a-21&linkCode=as2&camp=1634
http://www.ravensburger.com/united_kingdom/products/new/children_s_puzzles/doctor_who_xxl100_10831/index.html
Disney Based of Winnie the Pooh
While the subject matter will appeal to young children I suspect a parent or grand parent will be the one to build it.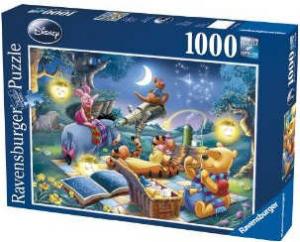 This is a 1000 piece offering and when competed it will take up 70x50cm real estate on your table or work board.
A delightful image with six major characters in it having a picnic – strangely at night – but the moon and fireflies light up the image. Two of the characters are gazing through telescopes at the stars while Pooh has his priorities on the contents of the picnic hamper.
I suspect – within limits – certain liberties have been taken with the works of A.A.Milne and E.H.Shepard but it is a lovely image. I suspect that when completed it would look great behind glass on a child's bedroom wall.
While I competed this during the hottest part of the year this is an ideal present for a young child as they will love the image. However at 1000 pieces I suspect only a very much older one will be able to complete it themselves.
Ravensburger have been making jigsaws in Germany for 120 years, detail and quality have always been important.
The Disney Based Winnie The Pooh 15 875 1 is available from first link below for £8.99 with free delivery.
http://www.amazon.co.uk/gp/product/B0002HWQC6?ie=UTF8&tag=gadge0a-21&linkCode=as2&camp=1634
While that 5000 piece failure of a few months ago still rankles I feel able to start work on a couple of others these for the older members and one featuring numerous cats and you have guessed it the other a multitude of dogs. Look out for the review in a couple of months.