An Abundance of Luxor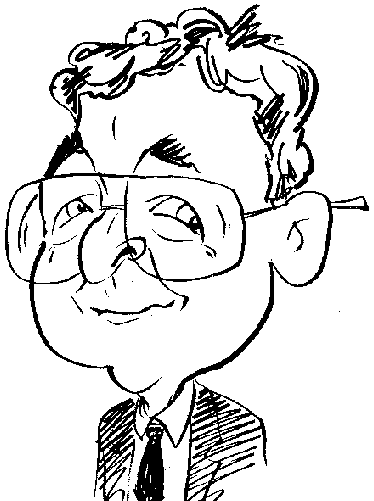 Review controls
One of my often visited locations is that of Egypt. I hasten to state that all these visits have been of the virtual kind and have involved numerous game titles that have been based on this particular geographical area. Taking on the role of tour guide on more than one occasion has been the Luxor series. The latest such excursion has involved Luxor 5th Passage.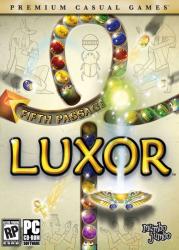 click image to enlarge
While there is a downloadable version of this game available from various sites, this review is based on the Mumbo-Jumbo CD package which does include four bonus games of earlier Luxor titles. Along with Luxor 5th Passage, you also get the original Luxor title, Luxor 2, Luxor 3 and Luxor Quest for the Afterlife. The program's installation routine gives the user the option to select which of the different titles are included and also whether GameBox™ and Web Search should be added to your system.
As with all the Luxor titles, the Luxor 5th Passage story line is based around the antics of Egyptian deities such as Set, Osiris and Isis. Actually the story line has very little to do with the actual game play as you work your way through the 100 levels of the game when playing in Adventure mode. With a choice of Easy, Medium, Hard or Insane action, you need to travel along a predefined route that takes you to various locations depicted by well-drawn scenes. Easy level, as you might imagine, can be completed without too much difficulty. Experienced match-3 shooter game players will quickly move on to the other levels.
With each background scene, and some are repeated in different locations, you are set the task of defeated a series of snaking chains of different coloured spheres. Using your winged shooter, which holds two balls that you can switch between by using the right mouse button, you need to create groups of three or more spheres of the same colour.
At the start of each level you are shown the route over the landscape that the snaking chain will take in order to reach the sanctuary of its pyramid shelter. As you create your groups a bar at the bottom of the screen will gradually fill up and once it is filled then no more snaking chains will be allowed to appear for that level. Falling power-ups will be released by destroyed spheres and can provide various powers such as slowing down or stopping the chain for a short period, being able to fire a double shot of spheres of the same colour, or fire a lightning bolt. You can also catch falling Ankh coins and other jewels to increase your score. For every 30 Ankh coins caught you earn an extra life.
From time to time there will be a bonus round when you fire arrows at the spheres. Each successful completion of a level brings a report on your performance. This report will include the number of shots fired, accuracy level and how many coins and treasure items were collected. Having worked your way through the various levels, you can carry your points and Life total on to a higher level of difficulty.
As well as the main Adventure game, Luxor 5th Passage has two additional game modes with both offering a similar diet of match-3 shooting action. Blast mode provides you will two minutes of fast paced game play as you build up as many points as you can within the time limit. There are 26 different scenes that can be selected from a scrollable display and a top score will be recorded for each scene.
People's Choice, as its title suggests, is based on 15 different scenes taken from previous Luxor titles. As with Blast mode, you can select which scene to tackle from a scrollable list. You can them attempt to create a high score for that particular scene and this will be recorded for prosperity.
When taking a break from playing Luxor 5th Passage, you have a choice of the four bonus games. By playing these games you can see how the Luxor approach has developed over the years Starting the whole series is the original Luxor title, this game offers the basic Adventure mode with its mixture of snaking chains of spheres, power-ups, jewels and Ankh coins. Moving on to Luxor 2, the game adds Survival and Practice modes with different levels of difficulty to the standard Adventure game play. Luxor 3 gives you a Puzzle element with some new types of levels such as Crossing the Nile. Finally Quest for the Afterlife introduces an Insane level and gives you a choice of the route you can take on your journey.
Remember this is the retail boxed copy of the program rather than the download version of Luxor 5th Passage. If you enjoy playing this type of game then you could think you have landed in Match-3 Shooter heaven with this collection of titles. The retail boxed version is available for $19.99 from Amazon.com.