The Magician's Handbook II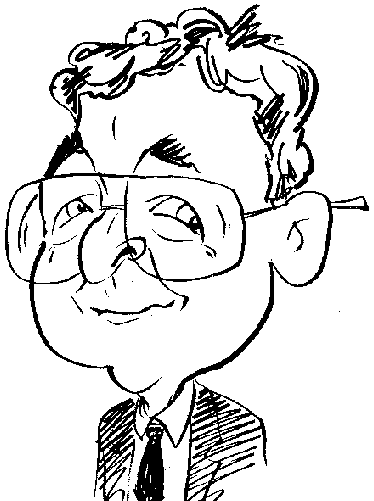 Review controls
Rescuing captured fairies and defeating a pirate named BlackLore is the name of the game with a title developed by BC Soft Games.
Buy Now!
The Magician's Handbook II
Direct from Avanquest
only £10.20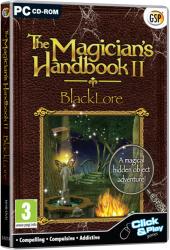 As its title indicates, The Magician's Handbook II is a follow-up to the original offering that set you the task of exploring and rescuing a valley that was seeped in evil. This time you need to embark on a quest to release fairies that have been captured and held prisoner by the evil magician pirate BlackLore which explains why this game is subtitled BlackLore.
Following the successful removal of the curse from the Magician's Handbook in the original title, our hero (that's your role in the game) finds that boredom sets in rather quickly and so does not hesitate when a stray fairy turns up looking for somebody to help rescue others of its kind. Thus starts this mixture of hidden object game play and puzzle solving game that can be played in Casual or Apprentice mode. With the former you can take your time as there is no restriction in how long you have to complete each task. In either case you also need to select whether to opt for a Short or Long version that has an affect on the amount of detail giving to the story line for this game.
You will need to work your way through 11 chapters of increasing difficulty. Each chapter contains a number of locations that conceal ten hidden objects. Often these objects are so well integrated into the scene that they are extremely difficult to find even for the more experienced object hunter. Indiscriminate clicking is frowned upon and your performance grading will be affected if you are judged guilty of this crime. Fortunately you are provided with five hints which, after a two minute delay, are replenished once used. You also get a fresh supply at the start of each chapter.
Rather than needing to find all the objects in each location, you are set a target number which does allow you a little leeway so that you can ignore some of the more obtuse items. However there is nothing to stop you from attempting to find all the items. Do so and it will help improve your performance grading. This technique of allowing you to not find some items has appeared in other hidden object games, namely those from PopCap.
Another familiar feature found in other games of the genre is the appearance of additional items that can be located in the various scenes. In this case it is keys coloured black, silver and gold. These keys, once located, can be used to unlock items and special bonuses at Safe Haven, a location you can visit whenever the mood takes you.
While the chapters and their related tasks must be completed in a set order, the game does give you some freedom in your approach. You decide the order in which the various locations in a chapter are visited and you can move freely between them. In this way you have more control over the collection of hidden objects that make up your designated quota.
Once you have located the actual number of objects, or more if you wish, then you will need to increase your magical powers by learning a new spell such as Wind, Fire and Petrify. In order to learn a spell you will need to replace a series of items in a scene. A spell must be learned in a single session otherwise you will need to restart the learning process next time. This is carried out by comparing two versions (one embossed, the other not) of the same scene to spot the differences. With your new found ability you can put the skill to use by tackling one of the mini games that make up this title.
Searching for the hidden objects is certainly not helped by the various animation effects that appear from time to time. Flying books, ghostly spectres and dancing fireflies are just some of the distractions you have to put up with until you discover the Repel Spell to counteract this feature.
As mentioned earlier you will need to use your collection of spells in order to complete the puzzles that make up the mini games. In some cases you will only need to use a single spell but there will be occasions when more than one spell will be required. A button will appear that allows you to skip any puzzle that you find too difficult – I must admit to using this on one occasion as being tone deaf does not help when deciding which is the correct order to ring some bells. Skipping a puzzle has an adverse effect on your performance rating. Like spells, puzzles need to be completed in a single session.
The game does possess a random feature so that you get different objects to find when replaying the game. It is certainly challenging with well-drawn scenes and eye-catching animations, perhaps too challenging for somebody new to the genre. More experienced players should get their money's worth out of the game. Priced at £10.20, The Magician's Handbook II BlackLore requires a 800MHz processor, 256MB RAM, 100MB of hard disk space running Windows XP and later.
http://www.avanquest.com/UK/software/the-magicians-handbook-ii-blacklore-150070