Planetary Rodent Disposal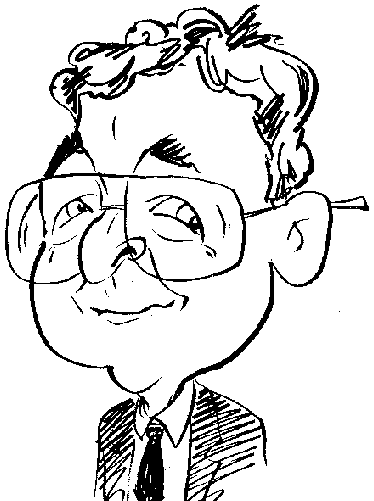 Review controls
Ever fancied a job as a shelf stacker at your local supermarket? Maybe this next game will give you an indication as to your suitability for this particular task.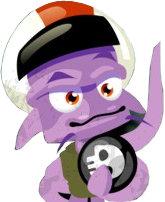 As well as being the title of George Orwell's classic novel, 1984 is also the year during which Alexery Pajitnov released a puzzle game on to the unsuspecting gaming world that was so addictive it quickly reached iconic status. This game was Tetris (some of those old enough to remember the original version still suffer from withdrawal symptoms). Following its first appearance there have been numerous attempts to enhance the basic concept of manipulating various shapes into rows that disappear once they have been completed. The latest example of a game based on Pajitnov's original idea to come my way is that of Tumble Jumble.
A combined effort by Utopian Games and Mollusk Games, Tumble Jumble has been released by Mumbo Jumbo. In this game you are cast in the role of a humble employee of Intergalactic Rodent Removals with a boss that you would not want to meet on a dark night. Your job is that of a packer/stacker of the pesky rodent critters that are over-running the planet. Once packed away in the special crates, these rodents will be carted off to some remote planet and then dumped - obviously there are no Green issues here to complicate matters.
This sounds like a simple enough job doesn't it? But if it was that easy then you would not be paid the miniscule minimum wage on offer for skilled operators such as yourself. For a start these rodents come in all shapes and sizes. Circular, triangular, rectangular, square plus some more complex shapes all need to be cleared out in order for the company to claim its bonus.
While you can control the downward passage of these rodents and even rotate them by degrees in a left and right direction using your mouse, keyboard or game console, your control only lasts as long as the falling rodents do not come into contact with a wall or any other item. If there is a collision, however slight, then the program's physics engine takes over and the rodent goes into free-fall and probably lands at the most inconvenient angle so affecting the landing area for any other rodents that may follow it.
As the game progresses more elements are introduced that can be beneficial or a hindrance. Shrink and grow capsules perform as their titles suggest by reducing or enlarging any rodent with which they come into contact. Some of the crates will arrive with permanently attached rodents already in residence causing unwanted obstacles. Other crates could contain shock resistors that need to be avoid at all costs otherwise the level comes to an end. Fortunately each level can be replayed any number of times in an effort to succeed.
The graphics that make up the playing area are nothing to write home about but adequate for the purpose. The crate is little more than an outline with the rodent blocks appearing from a waiting area on the left. This waiting area shows small icons representing the next few items giving you a chance to plan how you intend placing the blocks. A countdown will show how many rodents still need to be processed while a stopwatch records the time taken to complete the task.
The game is spread over various worlds made up of levels that gradually increase in difficulty. Comic book style cut scenes are interspersed between the various levels. While you do have the option to skip these scenes, they do provide some assistance regarding any new elements. Background music is of the type you will either love or hate. In the case of the latter you can always reduce or completely turn off this feature from an options menu. Options are available to create and edit your own levels.
Tumble Jumble is certainly challenging with some of the levels raising the frustration level to almost boiling point. It is type of game that is easy to play but hard to master. It could well appeal to those who enjoy pitting themselves against puzzles but does lack the addictive quality that could make it a best seller. This is not a game that I can see myself playing on a regular basis.
I have seen this game priced at £15.99 which does seem a little on the high side. You will need to be running Windows XP and later on a system with a 800MHz processor or faster. Other system requirements include 256MB of RAM, 430MB of available hard disk space and support for DirectX 8.1. An iPhone version of this game is due to appear.