Bejeweled Returns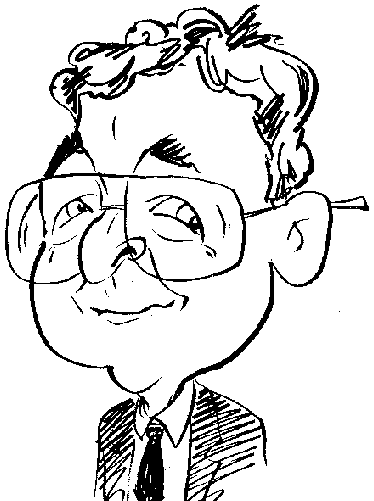 With 50 million units sold over all platforms and a new sale being generated every 4.3 seconds, the original Bejeweled title makes a welcome return with version 2.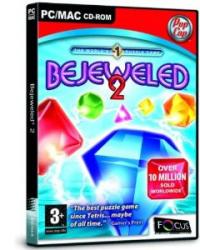 It all started with a small Java game entitled Bejeweled. Follow-up offerings in the form of Bejeweled Deluxe and Bejeweled Blitz quickly appeared to take advantage of the popularity of the original title. Of course the story does not end there as PopCap has released Bejeweled 2 which is the subject of this review.
In the past I have looked at several PopCap titles and in each case the game was downloaded from the company's web site. However, with this latest offering, the software arrived on a CD-ROM published by Focus Multimedia. The download version is still available and will give you 60 minutes of free game play allowing you to decide whether you want to purchase a license key to continue playing.
Following in the footsteps of the original title, Bejeweled 2 belongs to the match-3 game genre. The game gives you a choice of four play modes with each one being available straight from the start. Classic Mode, which is the recommended option for those who have not yet played the game before, sets the basic standard. Various coloured gemstones populate a grid divided into rows and columns. By switching two adjacent gems you need to create a line of three or more gems of the same colour.
The gems making up the line, which can be horizontal or vertical, then disappear to be replaced by other gems falling downwards. Each gem that is removed supplies energy to a power bar located at the bottom of the screen. When the power bar is filled to capacity you will gain admittance to the next level and a new grid of gems will appear. Classic mode ends when there are no more available moves that will create a line of three or more gems.
When you create a line with more than three similarly coloured gems you are suitably rewarded. A line of four gems creates a power gem which explodes when used to create a match so destroying nearby gems. By creating a line of five gems (that's the maximum number possible) you receive a hyper cube. This can be used to remove all the gems of a particular colour. Any unused power gems and hyper cubes are automatically carried forward to the next level.
Action Mode is basically the same as Classic Mode with one addition. Rather than just play until there are no more moves available, you need to complete each level within a time frame. As you attempt to fill the power bar by removing gems, so time eats away at the power bar until it is empty and you loose. Fortunately there is an initial period before the time element kicks into operation.
Puzzle Mode sets you the problem of clearing away all the gems from various game boards. There are 80 puzzles spread over different planets. The final mode is entitled Endless and it lives up to its name as you play through grid after grid until fatigue takes over. All the various grids are laid out against some incredible looking background scenes. Classic and Action Modes have high score tables attached and force you to begin each new game at level one. Puzzle and Endless games let you continue from your last position.
Visually the background scenes featured throughout this game are of a high standard. The game boards are fine while transitional effects are used to link between the various levels. There are appropriate sound effects and you do get some vocal encouragements as you create cascading matches which helps make up for the rather ordinary background music.
Bejeweled 2 will appeal to fans of the match-3 genre who are looking for a game they can dip into for a quick game. Priced at £9.99, Bejeweled 2 will run on a Windows or Mac system. Requirements are a Pentium II 350MHz processor, 128MB RAM, 17MB of available hard disk space and support for DirectX 7 running Windows 98 and later. Mac users will need a PowerMac G3 or better with 128MB RAM, 22MB of hard disk space with Mac OS X 10.2.8 and later.
http://www.popcap.com/games/bejeweled2?mid=bejeweled2_pc_en_full