Duracell Charging Mat 'myGrid'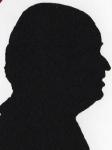 This is I believe the first such product from a known name – yes the Powermat was earlier at 10-1-10 – but for me anyway Powermat was not a known name whereas Duracell are known for their various types of batteries.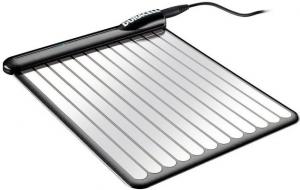 click image to enlarge
The mat is 20x16cm and apart from the left edge is only .2cm thick. It consists of twelve mirrored 1cm wide strips with .2cm gaps between them.
The power adapter fits in the top end of the wider/thicker left strip and protrudes by 3cm at the top of the mat. The lead is 1.5metre in length and ends in a slightly larger than normal 13amp plug that holds the power adapter.
There are five very thin 2cm round rubber feet under it just to lift it off the desk/table or whatever you sit the mat on.
It comes with an eight side fold out well illustrated instruction booklet.
You connect either a Power Clip or a Power Sleeve dependant on the device and then simply place it on the mat. When power is transmitted there is a blue light on the left edge of the mat showing that power is being transmitted.
The mat can support up to four devices being simultaneously being charged.
One of the methods of charging – perhaps the easiest is with a Power Sleeve which also performs the task of giving protection to the rear and sides of your device, just the screen is now at risk of being damaged in a pocket or purse but of course this needs to me visible in use. I have a Blackberry Pearl and this charges quickly and efficiently with the mat.
The other method is the Power Clip, this I used several devices that support USB charging and a small just over 1x1cm L shaped device fits into the USB port and this attaches to the Power Clip that goes onto the Power Mat.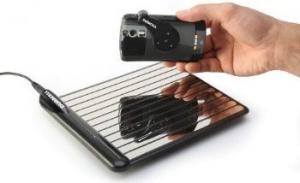 So far everything is fine but I am told that each Power Sleeve or Power Clip is an extra. While the Power Sleeve is likely to remain on the device the Power Clip will not and is therefore likely to go AWOL on occasions.
According to the instruction booklet the Power Clip is available for most mobile phone brands and models these are shown as Nokia, Mini-USB and Micro USB. The Power Sleeve is available for iPhone (including G3). iPod Touch, BlackBerry Pearl and BlackBerry Touch.
Coming soon are 'All Mobile Phones' Sony Ericsson, Motorola, LG and Palm. 'Handheld Gaming' Nintendo DSi and DS. 'Games Consoles' Nintendo Wii, Sony Playstation and Microsoft Xbox.
New Power Sleeves for various other BlackBerry items including the 8900 Curve, the Storm, the Tour and the Bold.
Available from the link below for £19.99 and the various clips and sleeves are £22.50 (Nokia link shown) although the stated Duracell price is £19.99 for the sleeves and clips.
http://www.amazon.co.uk/gp/product/B003UTU10M?ie=UTF8&tag=gadge0a-21&linkCode=as2&camp=1634
http://www.amazon.co.uk/gp/product/B003X0AJ50?ie=UTF8&tag=gadge0a-21&linkCode=as2&camp=1634
http://www.duracell.co.uk/en-GB/product/mygrid-charging-pad.jspx