Time to Escape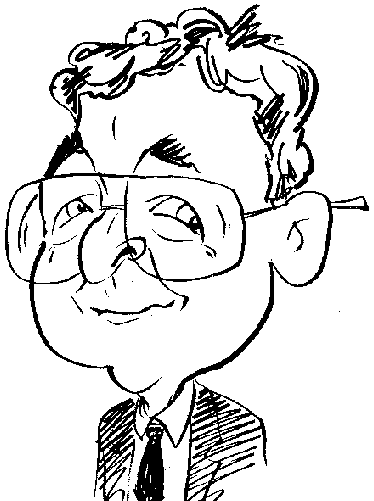 While you may have thought that after escaping from Rosecliff Island, you would be able to relax for a period but you would be wrong. Those diabolical and inventive people at Spintop Games have other ideas for your immediate future. Allowing you to believe that you were merely on a peaceful trip through the countryside, the developers came up with the idea of an earthquake which leaves you trapped in an abandoned village. Your only hope for survival is to Escape Whisper Valley.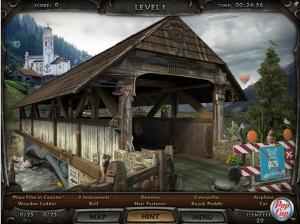 click image to enlarge
Available for downloading from Popcap's Website as a 60-minute trial version, Escape Whisper Valley is a hidden object game. Those who have played Escape Rosecliff Island, or any of the various titles from the Mystery P.I. series from the same Spintop Games source, will be familiar with the style of play that runs through this game. While there are three different game modes, only the main "find and seek" mode is initially available. You will need to locate 25 keys and 25 locks concealed within the scenes in order to unlock the modes for finding all the hidden objects in each scene and the bonus match-3 game.
After being informed of your fate, in this case you are trapped following the earthquake with no apparent means of escape, you will need to work your way through a series of levels made up of various scenes that have a habit of being repeated. You are given no choice in the order of the levels which are identified by their Prisoner-like number. Each level has to be completed within a specified time limit. Failure to complete in time means you will need to replay that level. You are, however, permitted to select the order in which each scene, represented by a large thumbnail image, can be tackled.
Each scene requires you to find 10 items presented in a list running across the bottom of the screen. As each item is found, its entry will be crossed out. In most cases objects will be identified by its name although you do occasionally need to solve a cryptic clue such as "follows the rain" (rainbow) or "personal cooler" (fan) which does indicate that not too much brain power will be required. You will also be set one task to carry out and this might involve placing eggs in a nest or repairing a sign.
A Hint feature is available to pinpoint the location of a random yet-to-be-discovered object but this does have an increasing delay factor, depending upon how often it is used, before it can be reused. To further discourage you from using this feature, a bonus, in the form of extra points, is awarded for any level completed without resorting to asking for a hint. While you can indulge in some indiscriminate clicking to find an object without using the Hint feature, this type of action is frown upon and you will be penalised with a point reduction.
At the completion of each level you will need to complete one of the puzzles so beloved of developers and gamers alike. You might be asked to recreate a scene by rotating or switching tiles. Other puzzles include word squares, jigsaws, match-3 grids or clearing a path for a key to reach a lock. I was a little disappointed in the complexity and range of these puzzles. If there is to be another title in the Escape series then maybe the developers can come up with more innovative and challenging puzzles.
The reward for completing a puzzle is a scrap of paper. Obviously you will need to put these scraps together when they have all been collected to provide you with the means to carry out your escape which does involve slightly more complex puzzles.
Earlier I mentioned the other two game modes which you can unlock by collecting keys and locks located in various scenes. Unlimited Seek & Find lets you select from the 25 different scenes and then locate all the items that have been concealed. Depending upon your choice of scene you could be searching for between 67 and 75 objects with to up 10 being listed at any one time. The second unlocked game is of the match-3 variety with occasional tiles having the ability to clear a row or column when used in a group.
If you enjoyed playing Escape Rosecliff Island then you will probably get a similar amount of enjoyment with this title. The game's developers have kept faith with what worked last time and decline the opportunity to make any changes. This is fine in one respect but perhaps it is time for an overhaul with more invention to add sparkle to the series. Priced at £14.95, Escape Whisper Village requires a 700MHz processor, 256MB of RAM, 75MB of hard disk space and support for DirectX 9.0c running Windows XP and later.