Art and Crime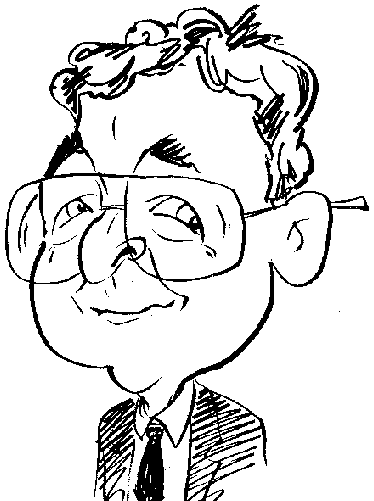 Put together famous paintings, kidnappers and a criminally inclined collector of works of art results in a new game published by Alawar.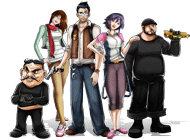 Developed by Blitpop and published by Alawar Games, Grace's Quest: To Catch an Art Thief takes you on a journey to various cities as you enter the world of art, museums and criminal activity. All this is encased within a hidden object environment. You take on the role of Grace, who is an American art graduate, although at times you will need to switch persona and act as Grace's best friend, Chloe who makes a habit of getting captured by the criminal element.
Using vivid, comic-book style graphics, the game starts as Grace embarks on a European tour with her first stop being Paris where she can meet up with her friend Chloe. You are immediately introduced to the games mixture of cut-scenes with printed dialogue, hidden object game play and numerous mini games. An option is available to skip past the various cut-scenes and, after an initial delay, any mini-game which might prove too difficult. Although seasoned game players might find these mini games to be relatively easy with some being hardly worth their attention.
With Chloe likely to go missing (admittedly not of her own choosing), Grace does need a companion and who should turn up but a friendly Interpol agent named Lucien. He is not of the type that likes to keep a low profile as can be judged by the clearly visible revolver and handcuffs dangling from his belt at all times. This dynamic duo set out to recover the stolen art and apprehend the criminals as they visit locations such as London, Madrid and Moscow.
Following the standard pattern adopted by many hidden object games, Grace's Quest displays a list of items that need to be located in the current scene. Due to space restrictions for this list, not all the items can be listed initially. As items are located so the spaces in the list will be filled with other items. However this does not always happen every time as some items only appear later.
Some of the items in the list will be coloured blue and have a padlock icon beside them to indicate that some form of action will be required before the item become available for selection. Generally this action will require you to move another object that is currently concealing the one you want or possibly opening a compartment such as a drawer, bag of cupboard. Once the necessary action has been completed, the padlock icon will disappear and the item will change to the default colour of black.
Various types of help are available in hidden object mode. When your mouse cursor hovers over an item in the list, a silhouette will appear showing the shape you need to be looking for in the scene. Your cursor, in conjunction with a shimmering effect, will reveal when you locate an area that needs further investigation in the scene. Finally there is the usual Hint Feature. This will indicate the general area containing a yet to be located item. After each use, the Hint feature will require time to recharge itself.
Collected items required to complete a task are automatically placed in your inventory. You can then drag and drop the item on an appropriate object which will be identified by a shimmering effect. Often a mini game will be associated with the various tasks that need to be completed. For example you might be required to complete a painting, make a cup of tea, play the correct notes on a piano or open a safe. Some of the tasks even require you to carry out investigative procedures as you collect fingerprints or footprints and make use of a photo-identikit device to identify a suspect.
Although not a title that immediate grabs you, Grace's Quest does tend to grow on you. If you can ignore the rather simplistic dialogue between the various characters, at times it is laughable, then you could find this title to be an enjoyable experience. With 25 game scenes and 20 mini games, the game requires a 800MHz processor with 256MB of RAM and 300MB of hard disk space plus support for DirectX 8.1 running Windows XP and later. Alawar has priced this title at £7.10.
http://www.alawar.com/game/graces-quest-to-catch-an-art-thief/?pid=10447