Earbuds from Sony and Radiopaq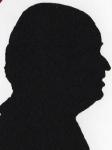 Here I am looking at two sets of earbuds, the first from a name familiar to all – but not necessarily for earbuds – the second from a company that a lot of people will say just one word WHO? Read on for both sets of details.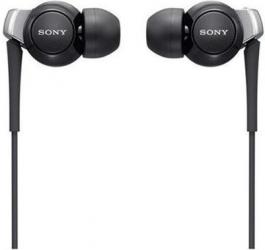 click image to enlarge
Sony EX monitor MDR-EX300SL
The box says 'superior studio sound' and once you plug them in you can agree or not. The first impressions are quality, you still need to destroy the box to extract the earbuds but a fitted case is supplied for your buds to travel in style when not in use.
You get not only a .9metre long lead but also a .9metre extension lead both of course have gold plated connections. The lead to the earbuds is not of even lengths like most but the right earbud lead is .3metres longer to allow you to throw it round the back of your neck. There are of course three sets of buds provided (small, medium and large) to suit almost all ear canals. The back of the bud is quite chunky to aid insertion and removal.
So the next question do you get superior studio sound? Well this of course is subjective and depends on the quality of sound you give it from your music player but I can say I was quite happy with what I heard both MP3 and .WAV.
According to the box there is a newly developed 13.5mm driver to give both vocal and instrumental sounds all the clarity they require.
While the case has no effect on the earbuds – apart from saving them from potential damage – it does give the quality feel.
Doing my Internet searches I found the Sony MDR-EX300SL at a best price of £31.98 from the link below.
http://www.amazon.co.uk/gp/product/B001JMWH86?ie=UTF8&tag=gadge0a-21&linkCode=as2&camp=1634
http://www.sony.co.uk/product/hpi-ex-series/mdr-ex300sl
Radiopaq Dots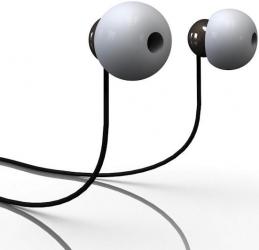 click image to enlarge
Rather different these are marketed by saying they are smaller and therefore fit deeper into your ear canal and give a better response. The wording on the package is 'The tiny earphones with the big sound'.
They are tiny as the back to front measurement of the whole unit is only 1.5cm. The height and width are both less than that at little over a centimetre. The leads are 1.2metres long.
For some colour is important, these are available in red, green, blue, purple, pink, black and white. Mine were blue.
For others the only criteria's are sound quality and ear comfort. On the second I have no complaints which is quite a statement for me as most earbuds tend to hurt after a couple of hours use, maybe it's the small size and maybe the weight but I wore them for extended periods without problem.
These are marketed saying the driver is 50% smaller than most, not normally a huge selling point but as the saying goes size is not everything. However they felt comfortable and as they sat deeper in the ear external sound reduction while out and about was better. As for quality it was okay giving good reproduction for both high and low notes.
Stated to also give a firm hold during rigorous sporting activities, this claim was only tested by me when rushing for a bus or train.
Doing my Internet searches found the Radiopaq Dots at a best price of £15 including free delivery.
http://www.amazon.co.uk/gp/product/B003KTNHOO?ie=UTF8&tag=gadge0a-21&linkCode=as2&camp=1634