Robots to the Rescue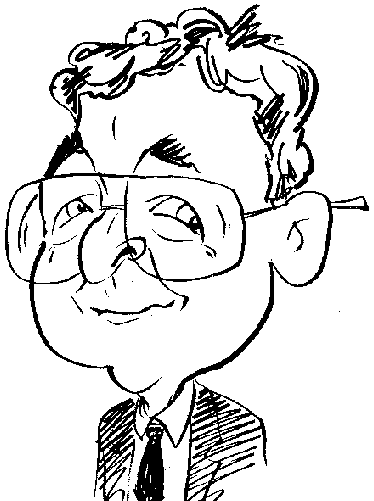 They are small, cute and loveable – no I'm not referring to the people responsible for Gadgetspeak but the characters of a puzzle game from Wadjey Eye.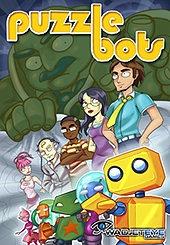 While not in the same class as the robots envisaged by Isaac Asimov in his numerous science fiction novels, the creations developed in Dr Hugo's Robot Family are both loveable and amusing in their antics and appearance. These micro-characters are never put off their failures as they attempt a range of tasks that form an important part of their existence. But we are getting a little ahead of ourselves here as we take a look at Puzzle Bots.
Released by Wadjey Eye, Puzzle Bots is, not surprisingly, a puzzle game that involves robots. The game is set within the confines and surrounding areas of Dr Hugo's Robot Factory. While hardly seeming to be a hive of activity, this establishment, to paraphrase a popular advert, does produce some exceedingly cute robots especially when you consider that Dr Hugo only has five employees. Each of these five young employees have just built their own single robot with its own special abilities that come in useful when solving the various puzzles spread throughout this game.
At the start of the game you are introduced to the various robots and their human creators. A series of test puzzles are used to help you get use to the capabilities of each robot. Generally these tests involve escaping from rooms by carrying out specific tasks such as moving furniture around or using a flame thrower on obstacles.
Later you get to work with more than one robot in solving puzzles as you embark on journeys of exploration that include a jack-in-the-box, popcorn maker, screwdriver and coffee machine – I leave you to discover how these diverse items of equipment are put to various uses. When more than one robot is involved in a task, you will need to keep switching from one to the other to get them to perform their own specific actions. In this way you can combine the talents of the full team of robots made up of Hero (the brains of the outfit); Ultrabot who provides the muscle; Kelvin with his flame thrower; Ibi the underwater specialist; and Bomchelle with the ability to throw bombs at items. When more than one robot is on-screen, you will have access to their pop-up name tag allowing you to quickly select the robot under your immediate control.
Interspersed with the robot puzzle solving element of the game are various cut-scenes featuring Dr Hugo and his employees. Each of the human characters has its own voice for delivering dialogue which is simultaneously displayed in text format. The subject matter and topics of conversation during these interludes make you wonder whether some of the human characters had enough brain cells to invent anything let along a cute and useful robot. Dialogue between the different robots is conducted in a series of beeps, clicks and other sounds associated with machinery. You do get a text based translation appearing on the screen.
Eight bonus items can be located by the Robots and these add decorative features to the Bot Habitat that is their purpose build home. As the game progresses, the puzzles become more complex and harder. Not only will you need to mix the skills of the individual robots but some tasks will require a number of stages to be completed in order to arrive at the correct solution. Co-operation is the name of the game when robots set out to solve puzzles.
The game does possess a Hint feature. Living up to its name, this feature uses conversations between the robots to give you hints or pointers. Sometimes these hints are vague while on other occasions they are more precise as they attempt to point you in the right direction. The Hint feature does require time to recharge itself after each use.
Of course, apart from the robot's inquisitive nature, there does need to be some incentive to help drive the story along. This factor makes an appearance when the robots uncover a dastardly plot that threatens the Robot Factory and their very existence. "Robots unite!" could well be the clarion call as the miniature five take on the challenge of hidden cameras, lasers and lost toys.
Graphically and dialogue-wise, this game is firmly set in the comic book world. This is not a criticism as the game's graphics, storyline and chatter between the characters are well suited to this particular game. That is not to say the game is perfect because I did encounter a couple of lock-ups and could not detect any variation when replaying the early stages of the game. The game has been priced at $9.99 but if you are quick you can take advantage of a special offer price of $4.99. This offer ends on the 6th September. Puzzle Bots requires a 600MHz processor with 128MB RAM running Windows XP and later.