A Game called Enlightenus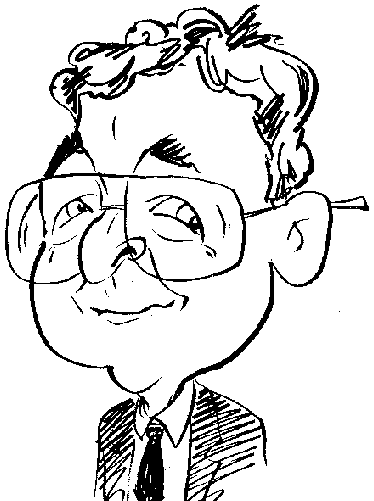 Hidden Objects do not just need to be found, they sometimes need to be replaced as happens in a world that provides an author with inspiration.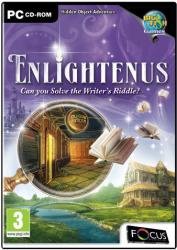 Even before I made my first excursion into this Big Fish game, the temptation was great. It did not take long before I quickly succumbed to making the inevitable pun and offer to enlighten you regarding this new offering from Focus Multimedia's range of Casual Game title. To remove any confusion I should make clear that this game is entitled Enlightenus and it places you in the enchanted world of the game's title as you set out to help Edgar Lee, a famous author of stories for children.
Following a layered panoramic opening that gives you an illusion of depth, you are introduced to your game character who is a detective. She, or should that be you, receives a message from Edgar Lee asking for help in an important matter. Having enjoyed Lee's stories when younger, you are only too keen to help and set out to visit's Lee's home and so this hidden object adventure game begins.
You meet up with Lee, who appears as a ghostly apparition, and you learn that Lee gets the ideas for his stories from being transported to the world of Enlightenus through the use of an enchanted machine. Unfortunately a sudden burst of energy not only scattered his manuscripts all over the place but also rearranged the plots. Lee believes that you are the only person capable of locating his manuscripts and sorting out the plots. Lee then transports you to the world of Enlightenus so that you can begin your search.
The game switched between various styles of interface depending upon whether you are in adventure or hidden object game mode. When in adventure mode you will have a full screen view of the current scene. Your mouse cursor will change to a microscope whenever it is over an area that holds information or items that require further investigation in order to make progress. Any items collected will be stored in your inventory until you have need of them to complete specific tasks. Arrows will indicate the directions in which you can move to leave the current scene. This is fairly standard adventure mode game play which is more than I can say for the game's take on hidden object action.
From time to time you will enter areas that relate to Lee's stories. These hidden object areas will contain characters and other items that make up the story. Displayed across the bottom of the screen will be pictures of various items. However, unlike other hidden object titles, these are not the items you need to locate in the scene. Instead you need to replace them in the correct position.
By hovering the mouse cursor over an item you will see its name while a mouse click will pick it up and allow you to move it around the scene in search of its home. As you move the selected item around the scene, so information will be displayed about the various locations to help you decide where to position the item. In some cases items will need to be replaced in a particular order. One early example of this is when you need to place a spoon on a pumpkin so that the seeds are remove before selecting the knife that will cut out the eyes, nose and mouth shapes. Finally you can add a candle to create a Jack 'o Lantern.
If you become stuck when trying to locate the correct position for one of the items then there is the Hint feature. Represented by an orb, found in the initial scene, the Hint feature indicates the general area in which the selected item belongs. The orb does take time to recharge itself but you can collect Enlightenus cards (two are in every scene) to help speed up the progress.
As you complete each of the 42 chapters making up Lee's manuscripts, you will be rewarded with embellished buttons. These buttons, bearing various symbols, are required to solve the Portrait Puzzles which are dotted throughout the game. Other puzzles include making matching pairs by turning over cards and moving symbols to their correction positions.
While the change from finding items to replacing them might appear relatively minor, it does have the effect of breathing new life into the hidden object genre. Enlightenus is both challenging and addictive. The various scenes are well drawn and often include some nice animated touches. The background music is appropriate to the story line and there is an option to adjust the volume level.
Enlightenus should provide many hours of enjoyment with its mixture of adventure, hidden object and puzzle solving game play. Priced at £9.99, Enlightenus requires an 800MHz processor, 166MB of hard disk space, 1GB of RAM and support for DirectX 9 running Windows XP and later.